The first civil association, Women in the Aeronautics Industry, was created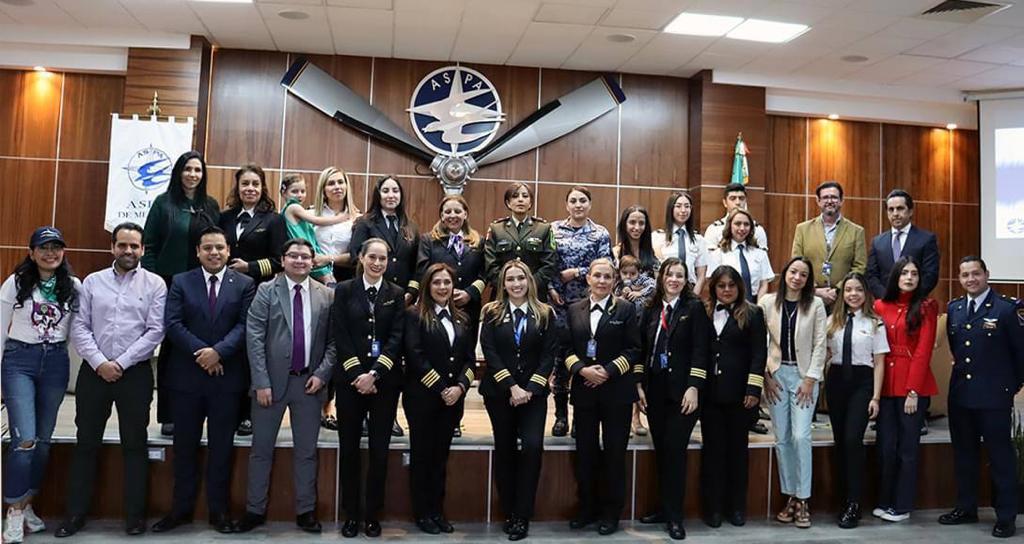 MEXICO – The first civil association, Women in the Aeronautical Industry, was founded by aviator pilots Constanza Marique García and Esmeralda Vasco Ruiz.
As part of Women's Day, the Mexican Airline Pilots Union Association (ASPA), through its Gender and Substantive Equality Secretariat, led by Captain Martha Vera, held a forum for Aeromexico's female airline pilots.
The event was attended by representatives of the Mexican Air Force (FAM), aviation students, staff and ASPA representatives.
Ángel Domínguez Catzín, president of the Mexican Airline Pilots Association (CPAM) expressed his organization's support for the new association.
This organization aims to be the medium for future generations of women who are interested in belonging to aviation, protect their rights and support the gender in multiple ways.
During the forum, the experiences of women aviators throughout ASPA's history were recounted.