The Netherlands is interested in investing in Queretaro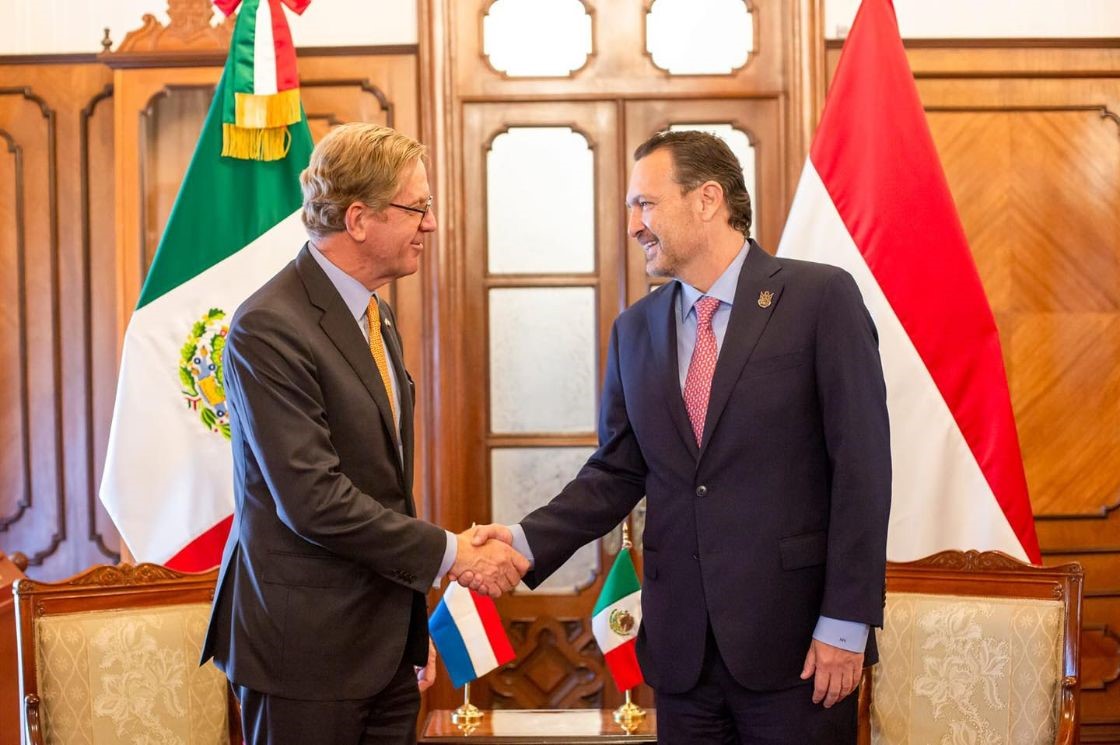 QUERETARO – There is interest in attracting investments from the Netherlands to Queretaro, said the Ambassador of the Netherlands in Mexico, Wilfred Mohr, during a meeting with Governor Mauricio Kuri Gonzalez.
According to a press release from the local government, the ambassador shared that businessmen settled in Queretaro feel comfortable with the investment climate, as well as the strategic location of the state.
During the meeting, the governor reaffirmed the state administration's commitment to provide certainty to businessmen for the benefit of the state's inhabitants.
Kuri Gonzalez emphasized that the goal is to promote a model of economic development with care for the environment. He also highlighted the state's circular economy model, as well as the state's goal of decarbonizing the local economy.
Investments from the Netherlands, he said, have been reflected in the arrival of agro-industrial and technology research and development companies.
Source: El Economista