The Reserve at Rich Beem will soon open in El Paso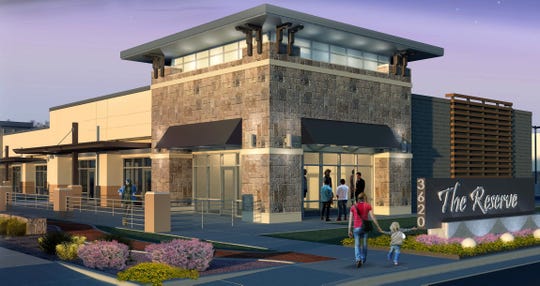 EL PASO – Directors of the real estate company River Oaks Properties announced that within 30 days the construction of what will be the first smart growth shopping center located in what is known as the 'Far East' of El Paso will be completed.
The new complex called 'The Reserve at Rich Beem', will be located at the intersection of Rich Beem Boulevard and Zaragoza Road.
The El Paso-based mall developer announced that The Reserve, a one-of-a-kind 40,000-square-foot shopping and dining destination, will provide a passable Smart Code compatible mixed-use experience to El Paso's fastest growing community.
According to real estate officials, over the past two years more than 500,000 square feet of high quality commercial space has been developed in 8 projects in the area.
The innovative project will include a diverse range of tenants, including traditional retailers, specialty shops, restaurants and service companies.
"The completion of La Reserva at Rich Beem is an important step in bringing a passable and vibrant smart growth design to this growing part of El Paso," said River Oaks Properties CEO Jerry Rubin.
Source: Diario.mx