The state of Chihuahua will have a new international airport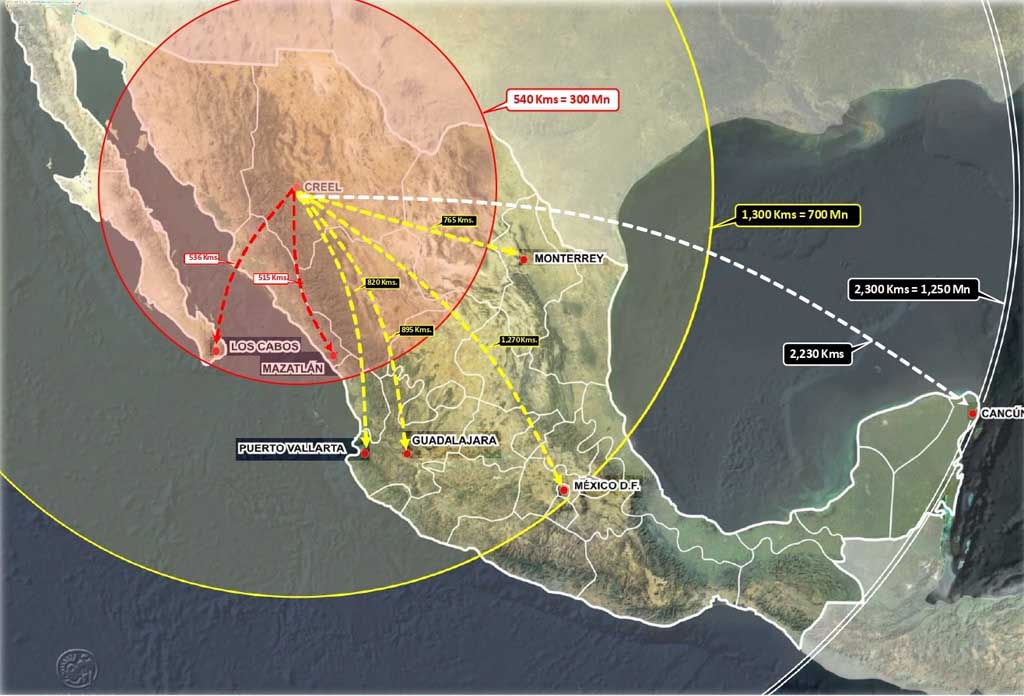 CREEL, CHIH - In order to connect the Sierra Tarahumara region by air with the rest of the country and the world and to promote the economic and tourism development of that region, the federal and state governments announced the start of operations of the new Barrancas del Cobre Airport.
The new Creel International Airport, whose official name is Barrancas del Cobre Airport, in the border state of Chihuahua, will begin operations in the last quarter of this year. Local authorities expect to handle a demand of 479 arriving and departing passengers and up to 18 commercial operations per day, in addition to those of general and executive civil aviation.
So far, US$45 million has been invested, 57% of which corresponds to the federal government and 43% to the government of Chihuahua, which will be in charge of the Administradora de Servicios Aeroportuarios de Chihuahua.
The airport has a total area of 481,296 square meters; a runway of 2,600 meters long by 30 meters wide, terminal building, control tower, service station and ICAO category 6 firefighting station, a commercial operations platform with capacity for up to 5 simultaneous operations and a general aviation platform.
Initially it will be able to receive aircraft such as Embraer E-190 and in the future for a Boeing 737.
The new air terminal is located 3 kilometers from the community of Creel, a town founded in 1907 and world renowned for being the gateway to the Sierra Tarahumara and the impressive Copper Canyon.