The Texas Travel Alliance launches the 'Life's Better In A State of Travel' Campaign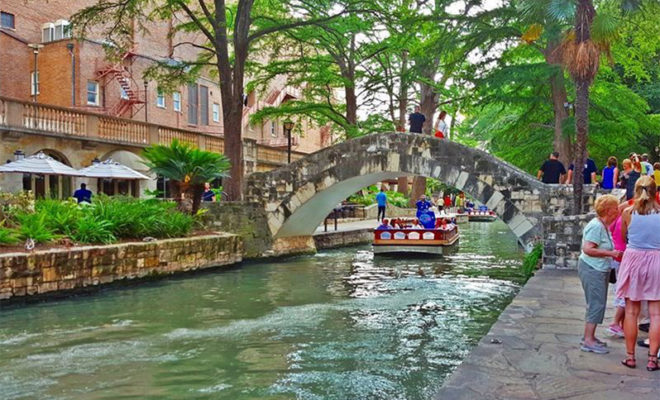 TEXAS – The Texas Travel Alliance (TTIA) in conjunction with the Texas Association of Convention & Visitors Bureaus (TACVB) and The Atkins Group has launched a campaign to encourage Texans to start dreaming and planning to travel Texas when stay-at-home restrictions are lifted and it is safe to begin venturing outside again. 
The Life's Better in a State of Travel Economic Recovery Campaign is an effort to promote travel within Texas when the time is right and help lift the travel industry and the state economy as economic recovery efforts begin.
"We believe now is the time to begin talking about traveling again, dreaming of the places in Texas you want to see, and start planning for that first trip," said Texas Travel Alliance President and CEO Dan Decker.
The travel industry encompasses hotels, restaurants, airlines and airports, attractions, destinations and many more businesses that create more than 1.2 million jobs in Texas, according to the Texas Travel Alliance. But the industry as a whole is experiencing significant losses during the pandemic and many of the 60,000 small businesses in the industry have closed their doors and been forced to furlough or lay off employees.
According to data from the Texas Governor's Office, the travel industry has long been an economic driver for the Texas economy. It is among the largest export industries in the state, second only to oil and gas, and a significant contributor to oil and gas tax revenues as well as sales tax, hotel occupancy tax, auto rentals, alcoholic beverage tax and others.
"Travel spending in Texas also helps to lower the overall tax bill for every Texas household. In 2018, due to travel spending in Texas, each Texas household paid US$740 less in taxes," according to the Office of the Governor.
On the other hand, the Texas Travel Alliance said the coronavirus pandemic is having an impact across the state economy and will be felt at the local and state level.
Source: San Marcos Record