The U.S. will seek to include Mexico in a new alliance against China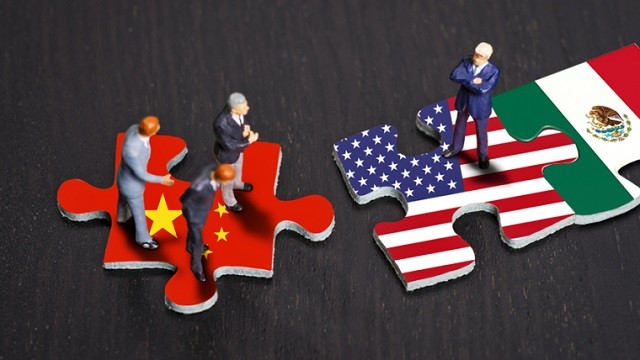 MEXICO – In spite of the change in the U.S. president, trade tensions between China and the U.S. will continue, but unlike the government of Donald Trump, this time it will seek to include Mexico in the conflict, warned a Mexican Senate publication.
As a major difference from the Trump administration, U.S. President Joe Biden will attempt to recruit like-minded countries to join the United States in his call for Chinese reforms. Biden will certainly try to include Canada and Mexico, along with European and Asian allies.
It was noted that Mexico has already decided to counterbalance Chinese competition in the manufacturing industry, so it could be in a position to ally with the U.S., in order to alienate U.S. high-tech industries from Chinese buyers and sellers.
"Mexico and Canada must decide how to play their own cards in China, recognizing the implications of trade and investment controls not only in relations with China, but also with the European Union and other important trading partners," the Senate stressed.
However, it was also highlighted that throughout its history, on very few occasions Mexico has been part of the geopolitical objectives of the United States, on the contrary there have been more episodes in which it has not been a part.
Mexico never broke diplomatic relations with Cuba, nor was it a part of the economic sanctions against U.S. adversary countries. Additionally, the country was not an ally of its northern neighbor in World War I or II, nor during the Cold War.
Similarly, Mexico has promoted continued access to Chinese markets and Chinese capital.
Source: Diario.mx