Tijuana increased 8,557 jobs in June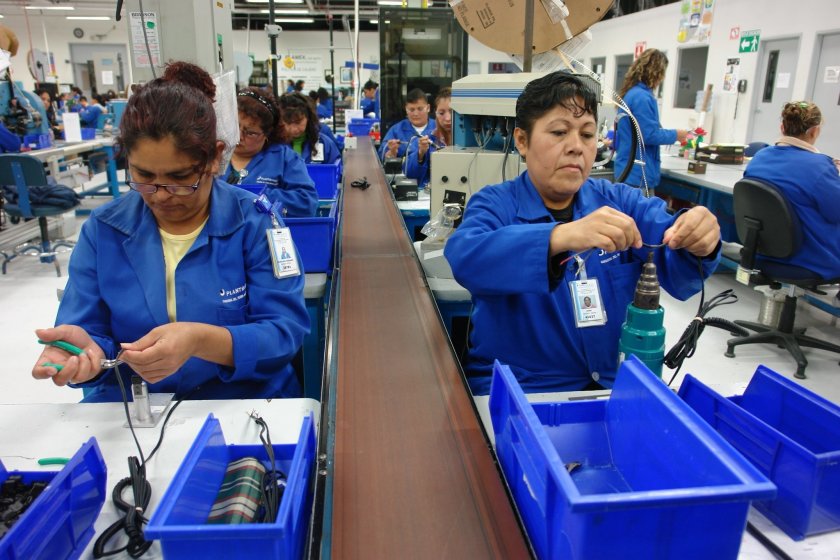 TIJUANA – After the uncertainty generated by the COVID-19 pandemic, the industry in Tijuana has achieved a recovery by registering an increase of 8,557 jobs during the month of June, the Otay area being one of the most dynamic.
This was reported by Salvador Diaz Gonzalez, president of the Association of Industrialists of Mesa de Otay (AIMO), who stressed that maquiladora companies have followed the guidelines of the authority on health, in order to not affect the workforce or economic activity.
"We are happy to see that there is a recovery in Tijuana in terms of job generation, mostly in the processing industry because companies had to hire more staff to meet their commitments," he said.
According to statistics from the Mexican Social Security Institute (IMSS), in the city 521,368 people were reported as insured during June 2020, against the 512,811 registered the previous month, which meant an increase of 1.67%.
At state level, Baja California registered 901,254 insured during June this year, against 894,317 in May, which represents an increase of 6,937 insured.
Regarding this, Diaz Gonzalez said that the transformation sector was the most dynamic with 264,805 jobs registered in the IMSS, during June 2020, followed by the service sector for companies with 2,089 insured; the construction industry with 1,874; transport and communications with 250; electrical industry with 11 new jobs; agricultural sector with 7 and the extractive industry with 3 new insured.
"It is worth mentioning that companies have not cut back on personnel considered vulnerable or high risk, but rather continue to keep them active in the IMSS, showing the industry's sense of social responsibility towards the city," the leader said.
Finally, the president of AIMO stressed that the largest generation of jobs is concentrated in the industrial area of Otay currently having an average of 1,500 vacancies, according to data from the Association of Human Resources Industry of Tijuana (Arhitac).
Source: El Mexicano