Tijuana International Airport's construction works move forward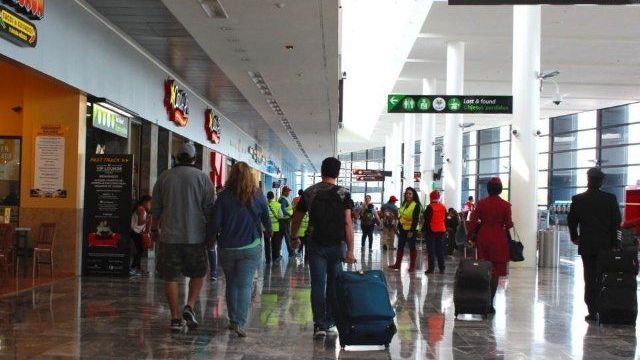 TIJUANA – The authorities of the Pacific Airport Group (GAP) and the Tijuana International Airport keep moving forward with the expansion and remodeling works in the Tijuana terminal and plan to complete the improvement of the airport's runway this month.
"The improvement of the runway will be ready at the end of September; this was possible without affecting routes thanks to the COVID-19 pandemic since flight operations decreased, " a GAP spokesperson informed. Likewise, work is being done on a broader package that includes the expansion of the commercial platform and some of the runway filming.
The works, which began in October 2019, and will end in March 2021, had an investment of US$14.5 million, the GAP spokesman assured. Recently, the director of the Tijuana Airport, Eduardo González, reported in local media that the runway will be in excellent condition to receive transcontinental flights and that there is the possibility that Hainan Airlines, a Chinese airline, could return to operate in this terminal, after suspending its stopovers at the beginning of the year precisely due to construction works.
"The airline's departure was a temporary thing and was not related at all to the pandemic, it was an operational issue due to the work we are doing on the runway," González said.
He also noted that Hainan Airlines could resume its Tijuana-Beijing route as of October. International (ACI).
Source: A21