Tijuana registers high demand for industrial areas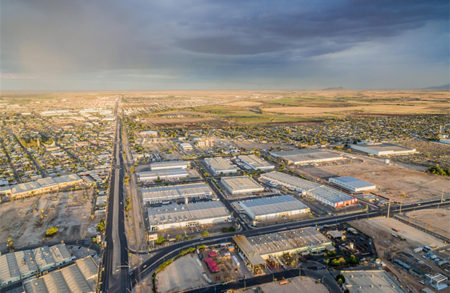 TIJUANA – Tijuana is among the cities with the highest demand for square meters of facilities, which reflects greater investment, and according to the Solili platform, there is a demand of 116,000 square meters.
Solili indicates that during the first quarter of 2021, Tijuana completed 15 transactions to close the period with a gross demand of 116,600 square meters of spaces to set up a business. He details that this was mainly due to the manufacturing sector, the tobacco, food, labeling and e-commerce industries.
Tijuana is the city with the fewest vacancies in industrial spaces nationwide, Solili reveals, and in April it stood at 1.8%, because, of the 7.4 million square meters in inventory, there are only 132,040 available.
Carlos Jaramillo Silva, president of the Tijuana Economic and Industrial Development Association (Deitac), mentioned that the border continues with significant growth, with a trend in business expansions.
"The logistics sector and the absorption of spaces for warehouses and distribution centers to Mexico and the United States is a very important participant. This is a changing trend in the market," he said.
There are two macroeconomic factors that benefit our region, highlighted Jaramillo Silva, one of them is the signing of the United States-Mexico-Canada Agreement (USMCA), because it gives certainty to investment.
He affirmed that before the signing of the USMCA there was resistance from new investments, pending the definition of the treaty; with this renewed free trade agreement it causes confidence, due to the clarity in the rules of the game.
"The second is nearshoring, the return on investment that was previously in Asia that is relocating to Mexico to be much closer to its market, which is the United States," said the leader.
This was the result of the COVID impact on supply chains, he pointed out, where many manufacturing plants in the world were stopped, which generated awareness in the market, and now they seek to be close to their industries.
He stressed that in the first quarter of the year Deitac managed to consolidate three new investments in Tijuana, which will be announced soon, and at the end there are more than 70 projects to invest in the region.
Source: El Imparcial