Tijuana's CETYS wants to be first Mexican NCAA member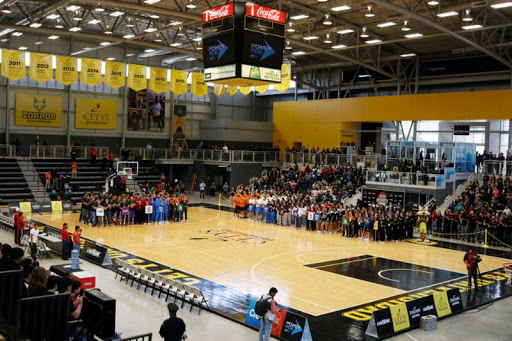 The National Collegiate Athletic Association (NCAA) has overwhelmingly agreed to allow Mexican colleges and universities to apply for Division II membership. The private CETYS University in Tijuana is angling to be the NCAA's first Mexican member.
The school's teams already have been crossing for "friendly games" with U.S. schools, including San Francisco State University, Cal Poly Pomona and Azusa Pacific.
NCAA supporters say Mexico's inclusion can enrich the experience of student athletes.
Until recently, competing against U.S. teams in college-level sports wasn't even an option for a Mexican university. But recently in Indianapolis, members of the NCAA overwhelmingly agreed to allow Mexican colleges to apply for Division II membership.
Five years after rejecting a similar proposal, the vote among division delegates was overwhelming in its support, 254 to 45.
At CETYS, the excitement has been palpable — coursing from the president's office to the floor of the school's 1,500-seat gym, the pride of the university's Tijuana campus.
Coaches and administrators say the NCAA vote opens an unprecedented opportunity, one the school is determined to pursue, much to the delight of Zorros players and their fans.
"You can grow as an athlete, and as a team," said Myriam Lara Ackerman, the 23-year-old center and women's basketball captain. "It's a really good goal for the institution, and a really good goal for us."
CETYS is beefing up its sports budgets, currently at US$1.75 million, and is preparing to increase its number of teams to 10, a must if they hope to even be considered.
Last year, the school hired its first athletic director, Enrique Lechuga, a California native with a master's in athletic administration, a former pitcher in the Chicago White Sox minor league system who subsequently spent seven years playing in the AAA Mexican League.
CETYS has already overcome a basic hurdle for NCAA membership — that of U.S. academic accreditation — and is one of only five Mexican universities with that distinction, according to the school's president, Fernando León García.