TitanX expands in Ramos Arizpe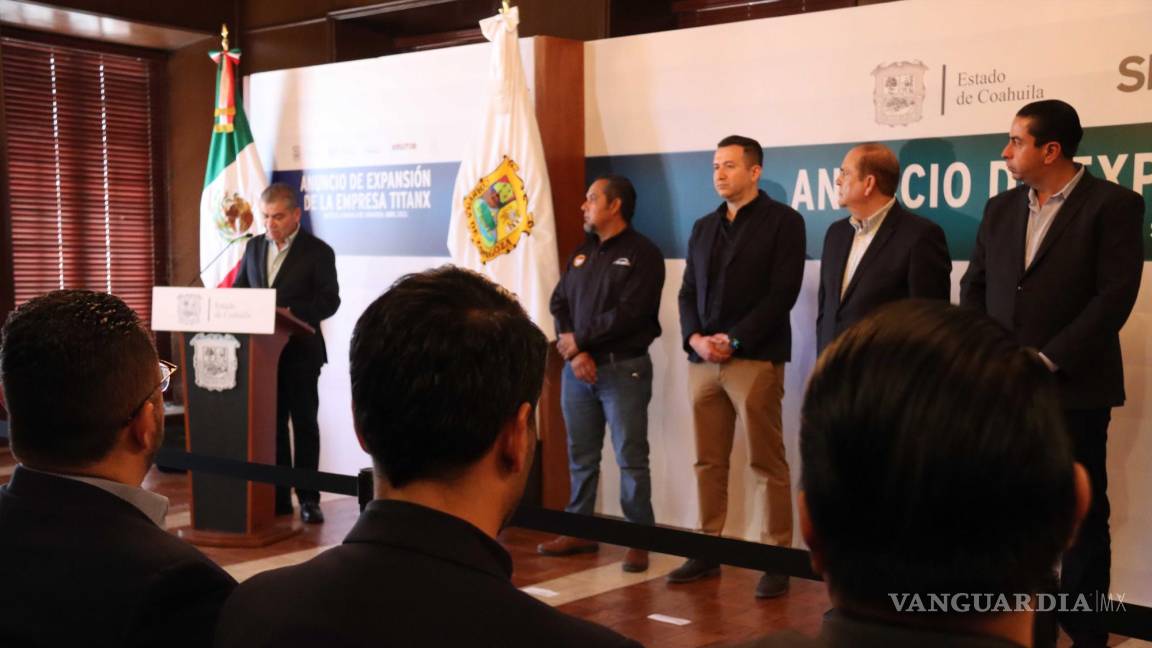 RAMOS ARIZPE, COAH – The Indian company TitanX, a producer of cooling systems for automotive engines, announced the expansion of its facilities in Ramos Arizpe, Coahuila, and the generation of 250 jobs.
During the event, the director of TitanX in the Ramos Arizpe plant, Krzysztof Cuber, recalled that it was eight years ago when the company was installed and started with 50 employees and only one customer, today there are 380 employees and a broad portfolio of customers.
TitanX chose Coahuila because of its proximity to the U.S. border, but also because of its security and skilled labor force.
The minister of Economy of Coahuila, Claudio Bres Garza, highlighted that TitanX became the 23rd company to announce its start-up or expansion of operations so far this year in the state.
He pointed out that a new company in the automotive industry started operations in Torreon-Matamoros, which has 4,000 workers, and that other announcements have been made in Acuña and Piedras Negras.
He highlighted that Monclova-Castaños has the only railroad cluster in the world and in September there will be three different companies with 18 production lines, which will manufacture more than 37 cars per day.
Governor Miguel Angel Riquelme Solis said that this company continues to strengthen Coahuila's Automotive Cluster and gives confidence about the arrival of new investments.
He added that the transition from the production of combustion vehicles to electromobility is a constant throughout the Southeast Region of Coahuila, which aims to become a national and international benchmark in this area.