TMex Park construction begins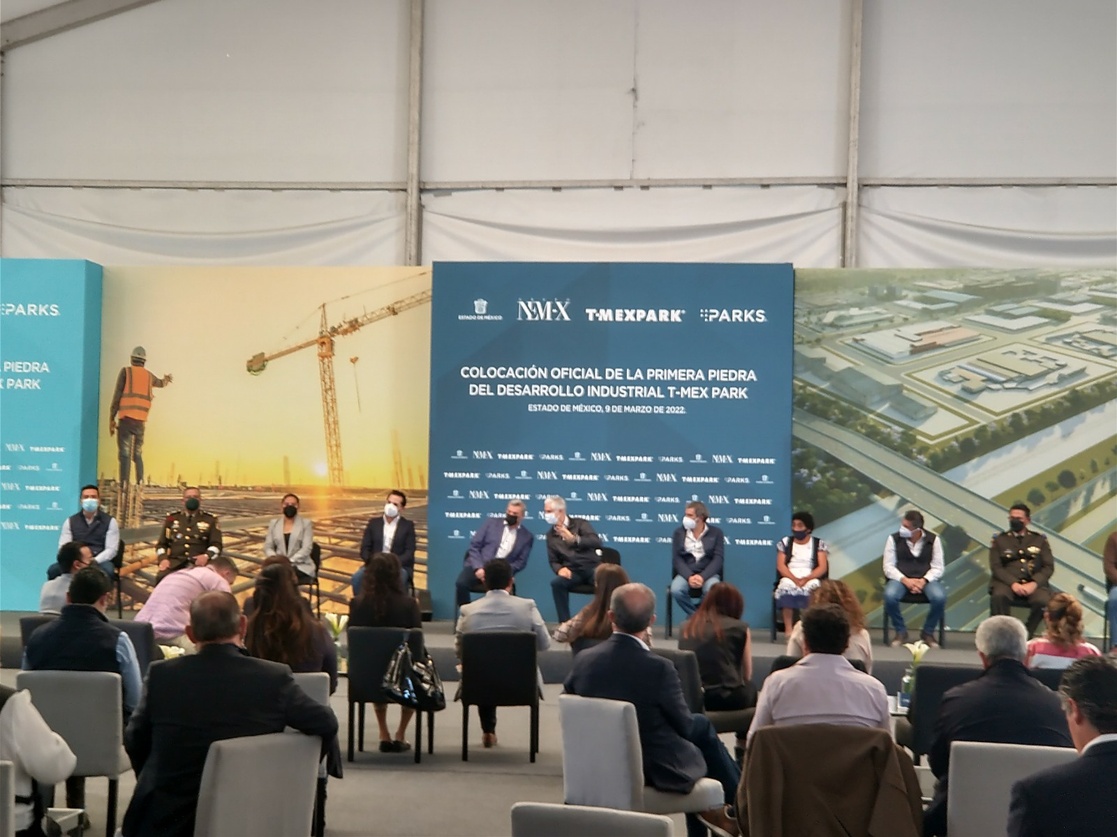 STATE OF MEXICO – Announced in 2021, the T-MEX PARK Industrial Park has finally begun construction in Nextlalpan, State of Mexico, promising to be the largest industrial park in all of Latin America with its more than 4 million square meters of floor space.
The massive industrial complex will act as the main industrial and intermodal logistics hub in the Valley of Mexico area, and will be located just 3 km from the Felipe Angeles International Airport (AIFA)
The first stone of the complex was laid in the presence of the Governor of EDOMEX, Alfredo del Mazo, accompanied by the main partners of the industrial development, Max El-Mann Arazi and Alfredo Neme Martinez.
It is estimated that, between the jobs generated by its construction and the companies that will occupy its land, 65,000 new direct and indirect jobs will be generated, thanks to its capacity to install goods movement companies, companies from various industrial sectors, services, airport equipment, multimodal, railway and international trade.
At the same time, it will detonate the integration of AIFA with the region and will turn it into a commercial development pole.
It should be noted that the title of the largest industrial park in Latin America would be obtained under the understanding that it is a marketable industrial park, without taking into account the surface area occupied by other industrial developments such as the complexes of some assembly plants or refineries, which exceed this surface area.
The total investment to be made in the TMex Park is US$1.1 billion, and it would begin to sell its industrial spaces as of August 2022, designed as an intelligent industrial space with a great digital and infrastructure connection with the entire Valley of Mexico.
Source: Cluster Industrial