Topband arrives in Nuevo Leon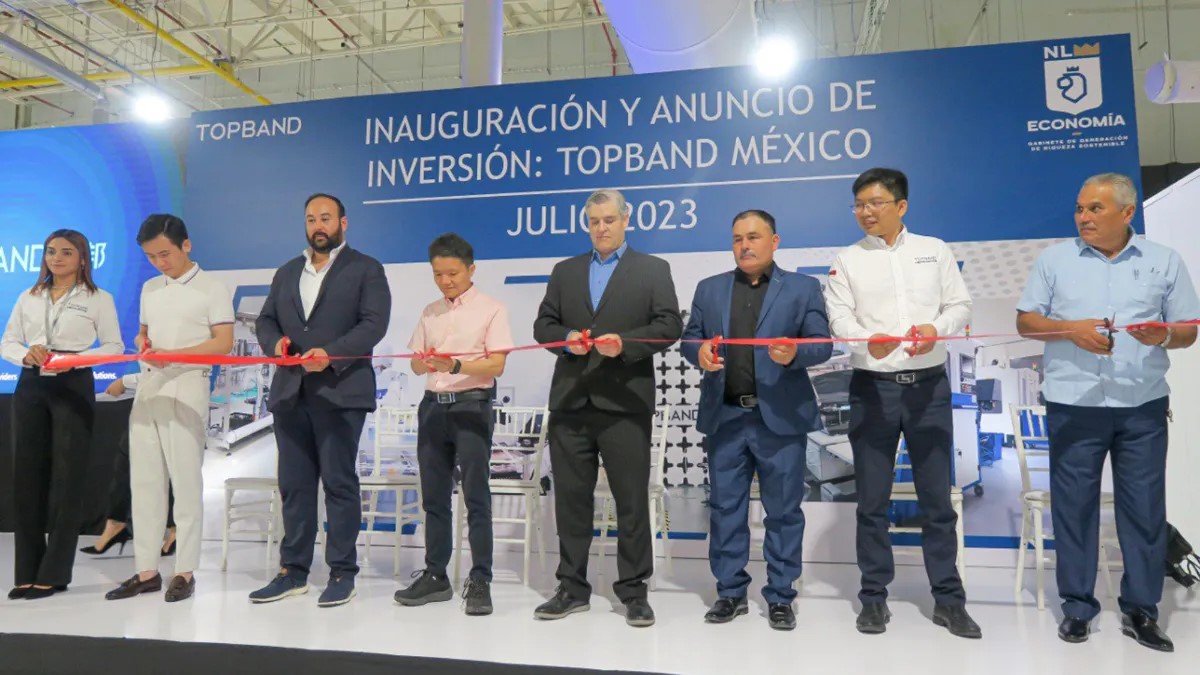 NUEVO LEON - With an investment of US$35 million, Topband, a Chinese company, inaugurated its plant in Ciénega de Flores, Nuevo Leon, where it will manufacture electronic controllers, generating 300 new jobs.
"With projects such as Topband, China is already the second country with the most investments in Nuevo Leon, only behind the United States," said Ivan Rivas, state secretary of economy, during the inauguration of the plant.
It is worth mentioning that of the 148 investment projects that have been confirmed since the beginning of Samuel García's government, 28 are from Chinese companies.
The manufacturing of electrical appliances and power generation equipment is one of the most dynamic sectors of the local economy, accounting for 17.3% of Nuevo Leon's exports.
"With the establishment of this plant, we will be able to better serve the American market and contribute to the development of local industry. We will continue to work closely with the government to promote economic development and mutual prosperity,' said Ma Wei, vice general manager of Topband.
Topband is a provider of smart controls technology for home applications and industrial tools. Globally, the company employs 11,000 people and has a presence in China, India, Romania and Vietnam.