Toyota to invest US$170 million in its Guanajuato plant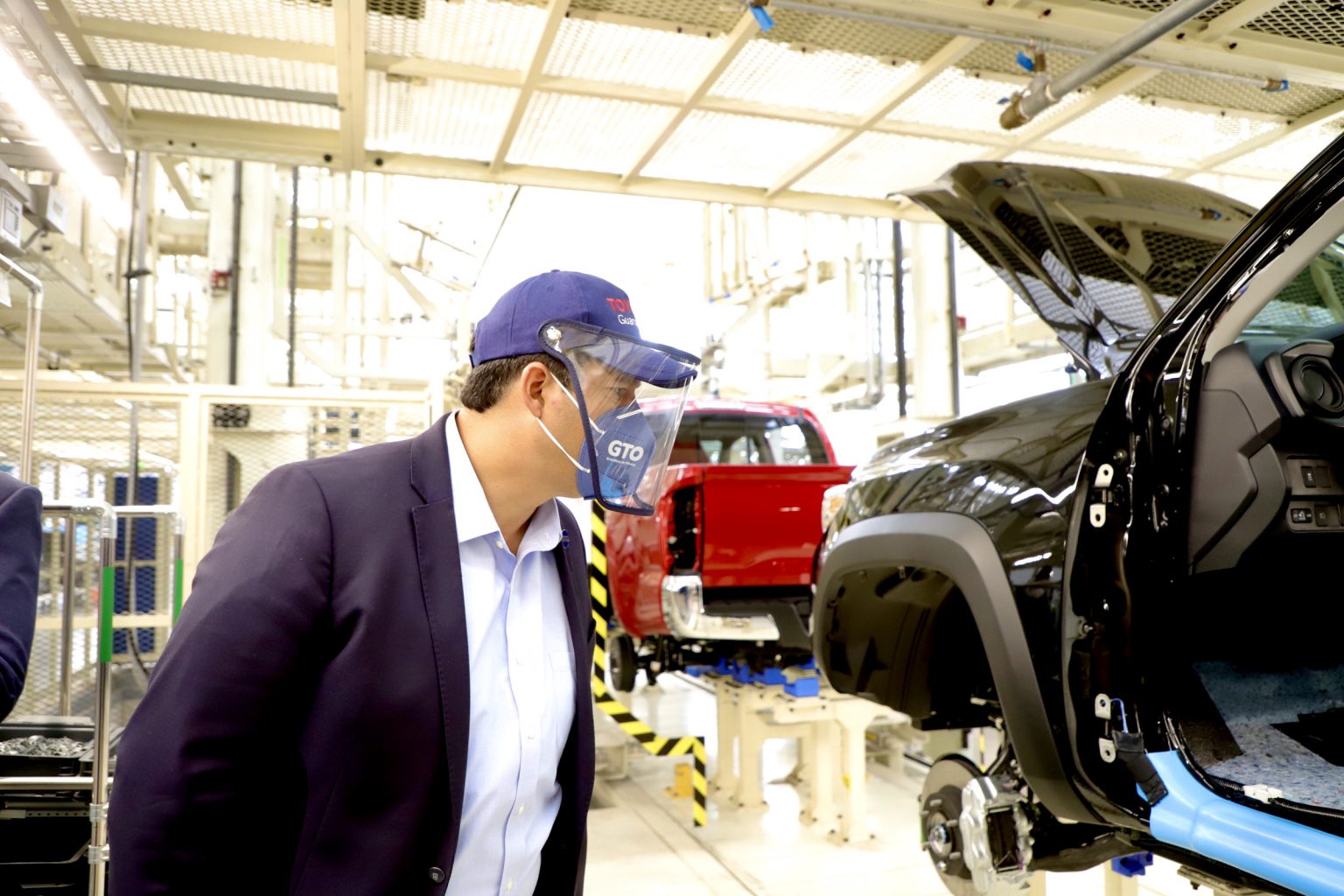 APASEO EL GRANDE – The Toyota plant in Apaseo el Grande, Guanajuato began to produce in 2020, and in just 8 months it has already reported its first reinvestment and expansion of production capacity. The plant would originally produce the Corolla, a plan that was changed to produce the Tacoma pick-up; the model success has caused Toyota to invest US$170 million in addition to the initial US$700 million invested in the plant.
The investment will increase the production capacity of the plant from 100,000 to 138,000 units per year as of 2022 and it will generate 500 additional direct jobs within the Japanese assembly company. For its part, Diego Sinhue Rodríguez Vallejo, governor of the state of Guanajuato, stressed that this is one of the benefits that the entity is generating as a result of the new USMCA.
He as well congratulated Toyota for trusting Guanajuato and taking advantage of the possibilities that the region offers thanks to the arrival of this new agreement. Currently, about 1,000 people work in the truck assembly plant, but another 10,000 indirectly benefit from it due to the enormous production and supply chain generated by the automotive supply chain in the Bajío region.
Source: Cluster Industrial