Transportes Marva and Nissan Mexicana bet on electric tractor-trailers in Mexico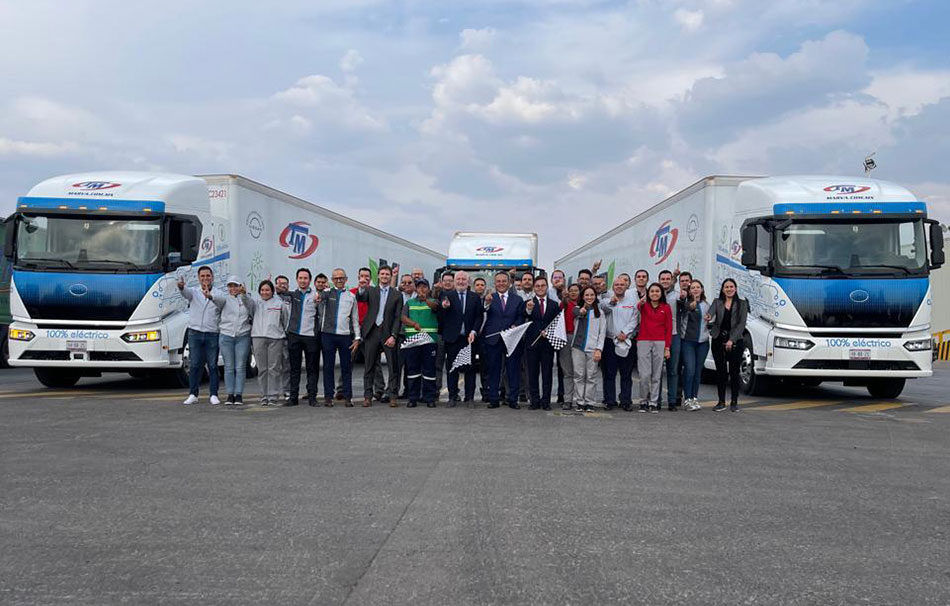 AGUASCALIENTES - Transportes Marva, a renowned logistics company, and Nissan Mexicana have announced the delivery and start of operations of 10 Q3MA electric tractor-trailers for the Aguascalientes assembly plant.
The Q3MA electric tractor-trailers offer a payload capacity of 40 tonnes and have a range of 320 kilometres when fully loaded, making them a viable and efficient option for long-distance freight transport.
In addition, they stand out for their ability to reduce electric recharging time by 25%, which optimises operability and minimises downtime. Thanks to their innovative design, these vehicles have two motors coupled to the differential, which act as electromagnetic brakes, reducing wear on brake pads and other braking-related components.
The main objective of this initiative is to reduce CO2 emissions and promote more sustainable practices in the freight transport sector. Transportes Marva, committed to environmental, social and corporate governance (ESG) principles, seeks to move towards a more environmentally friendly vehicle fleet and improve road safety.
The choice of Nissan Mexicana as a strategic partner is due to its prominent position as one of the leading vehicle manufacturers in Mexico. For more than 15 consecutive years, Nissan has led national sales and has assembly plants strategically located in the country's key logistics hubs.