Tubos Samuel inaugurates a new plant in Saltillo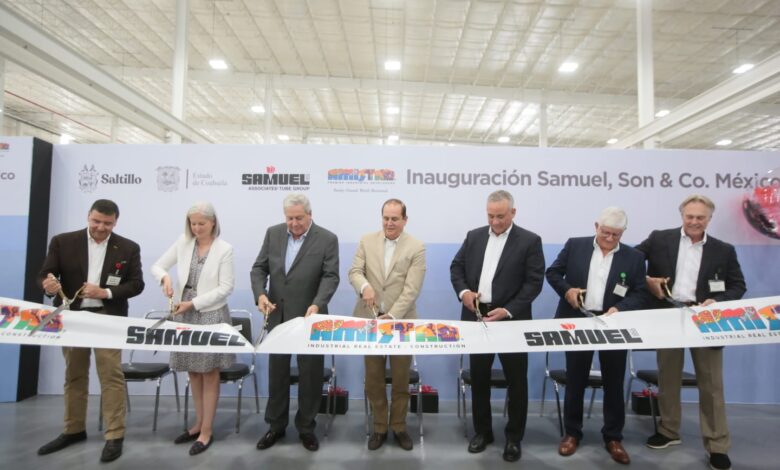 SALTILLO, COAH - Tubos Samuel inaugurates a new plant in the Amistad Industrial Park, marking its third expansion in Saltillo, Coahuila.
The company, which specializes in the manufacture of welded and cold-drawn stainless steel tubes and pipes in different shapes and lengths, made an investment of US$4 million and will create 100 new jobs.
During the event, Miguel Ángel Riquelme Solís, Secretary of Economy, highlighted the importance of the plant and emphasized the government's commitment to accompany companies over time, providing skilled labor, legal certainty and a stable labor environment.
The Vice President and General Manager of Tubos Samuel thanked the State Government and the company's personnel for their support and mentioned that they are the force behind the success.
Tubos Samuel has more than 5,000 employees in 85 facilities in Mexico, the United States and Canada, and are suppliers to various sectors, including transportation, construction, aerospace, energy and industrial automation.
In addition, they announced their expansion plans, projecting to further extend their territorial footprint over the next three years.
The event was attended by the Consul General of Canada in Monterrey, executives from Grupo Amistad and Martinrea, the Director of Economic Development of Saltillo, presidents of business chambers and members of the Saltillo City Council.
During their speech, they highlighted the significant growth of Tubos Samuel, which started in 2006 in a warehouse of only 45,000 square feet and today has twice as much space and 300 employees.