Tucson International Airport evolving in the age of COVID-19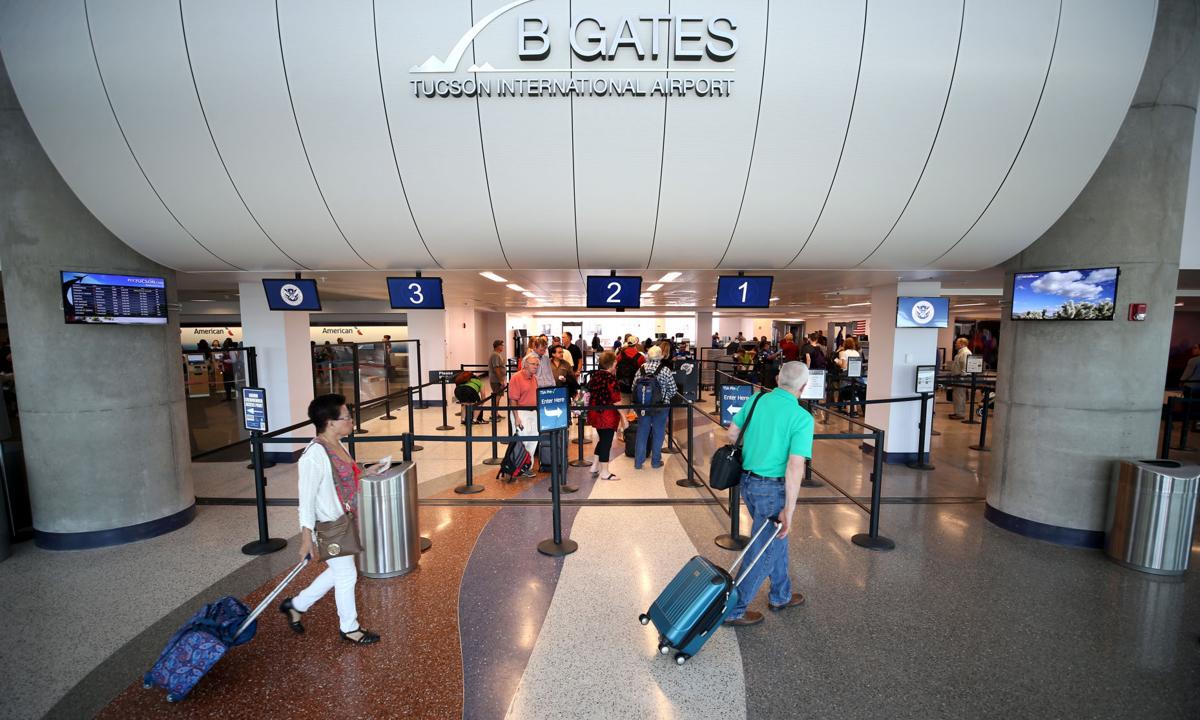 TUCSON – Tucson International Airport will start requiring all guests to wear face masks. Visitors must wear a face covering in the main terminal, the C gates building, the Rental Car Center and TAA Parking facilities including the shuttles and exit booth lanes.
"Just to increase the extreme social distancing and just to make sure everyone is comfortable, we are now making it a requirement for anyone coming in," said Bruce Goetz, the Tucson International Airport Chief Operating Officer.
The airlines have some masks for flyers and the airport plans to get a stock of masks for people that don't have them. A bandanna or scarf is an acceptable face covering.
The airport is evolving in the time of COVID-19. The airport has placed social distancing markers on the floor and on chairs. Sneeze guards separate guests and employees at the ticket counters and at the rental car center. The capacity in shuttles is cut by half and each shuttle is disinfected in between trips. Guests will hear announcements and reminders about social distancing from the Pima County Health Director on the loud speaker. Hand sanitizer is also placed throughout the airport. Goetz said the airport is planning to install UV lights on hand rails for constant sanitation.
Some restaurants and shops have temporarily closed with one restaurant still open in concourse A and concourse B.
"As our numbers continue to climb that's when you will see more of those restaurants and shops open up throughout the airport," Goetz said.
He said the airport is about seven to eight percent higher in passenger numbers than the national average and the expected turnaround from the impacts of COVID-19 on the industry is anywhere from one to three years.
Source: Kold