U.S. auto strike ends, leaving Mexico with millions in losses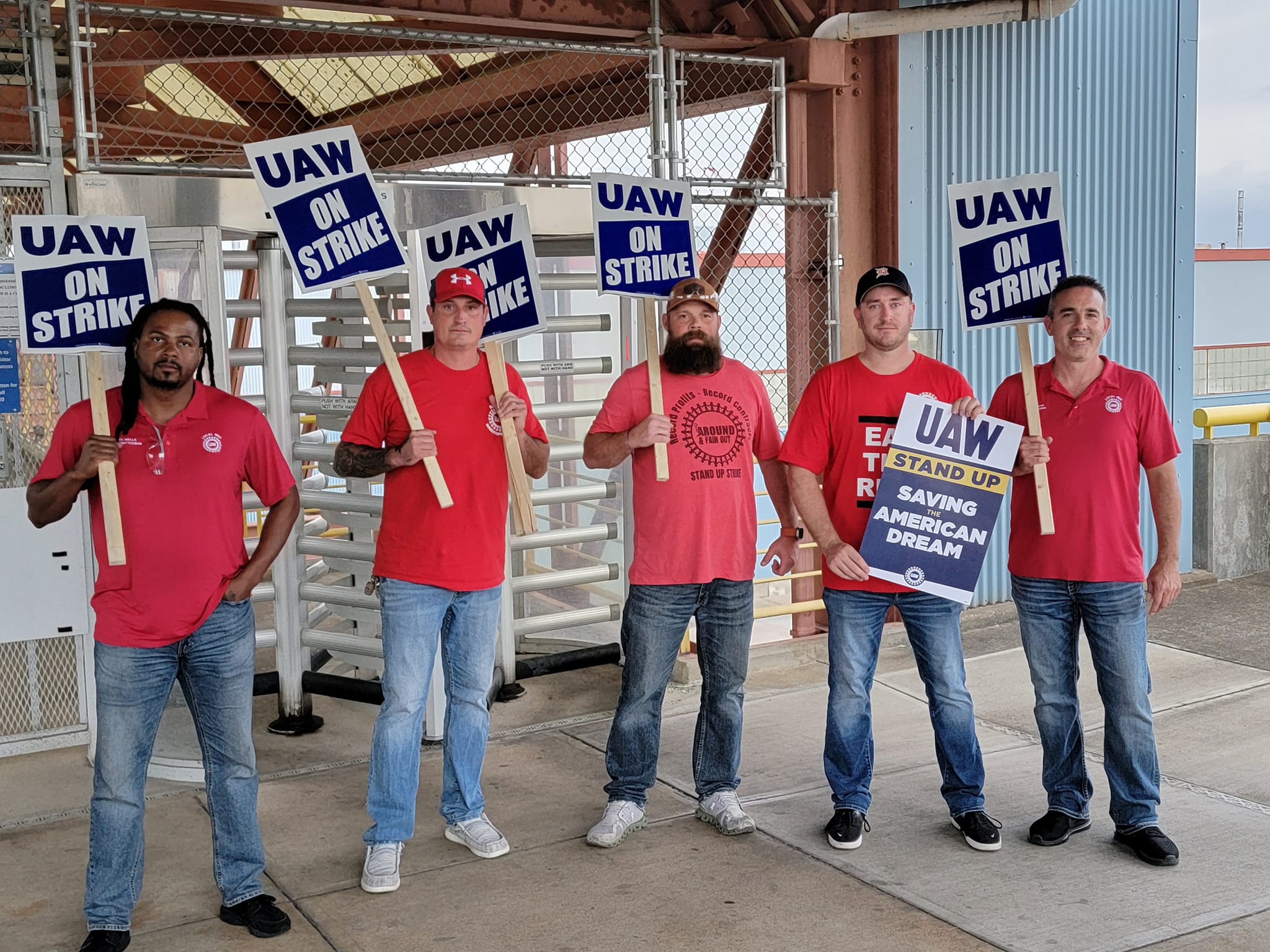 UNITED STATES - The United Auto Workers (UAW) union reached a preliminary agreement with General Motors to conclude more than six weeks of a staggered strike that the union carried out against the three major Detroit automakers.
The National Auto Parts Industry, a Mexican association that groups the main suppliers of automotive parts to U.S. plants, estimates that the first six weeks of the strike forced a reduction in domestic production and that the volume of what was not manufactured is valued at US$780 million.
UAW President Shawn Fain confirmed the pact on Monday afternoon, hours after unofficial reports surfaced. Fain himself and GM CEO Mary Barra were involved in a series of intense negotiations that began Sunday and stretched into the early hours of Monday morning.
GM was the last of the three to agree to terms with the union, Ford Motor Company reached a preliminary agreement last Wednesday night while Stellantis did the same on Saturday afternoon.
All three agreements are subject to ratification by union members and the votes are expected to extend through most of November.
Analysts have warned that the new contracts will significantly increase costs for Detroit's Big Three, putting it at a disadvantage compared with electric vehicle leader Tesla and foreign brands such as Toyota, which are not unionized.
The UAW got roughly the same package of wage increases from GM that it agreed to with the other two manufacturers. This increases the maximum wage for veteran workers by 33%. The company also agreed to make lump sum payments of US$2,500 to retirees.
The pension issue was a sticking point in negotiations with GM as it has more retirees than Ford or Stellantis and pension increases for workers hired before 2007 cost GM more than its rivals.
The strike involved a third of the nearly 150,000 union members and cost the manufacturers and their suppliers billions of dollars.
The pace of negotiations accelerated in the last two weeks after the UAW ordered the work stoppage at three of the world's most profitable factories, including GM's assembly plant in Arlington, Texas, which makes the Chevy Tahoe and Suburban.
The UAW ultimately affected nine plants, most recently GM's Spring Hill, Tennessee manufacturing complex, which produces engines for a total of nine assembly plants in North America, including those in Silao, Guanajuato and Ramos Arizpe, Coahuila.