U.S. border seeks return of Mexicans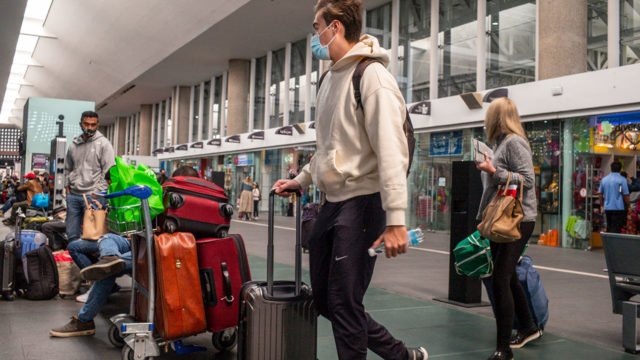 MEXICO – When the COVID-19 pandemic caused the U.S.-Mexico border closure, many retail stores and other businesses on the U.S. side lost customers in 2020, The Wall Street Journal noted.
While retail, restaurants and other establishments have come back to life in much of the U.S. as more people get vaccinated and some Covid restrictions are relaxed, many consumer-oriented businesses in cities along the southern border have yet to see an uptick, due to travel restrictions for their customers.
The newspaper indicated that from Brownsville, Texas to San Ysidro, California crossings at border ports for personal travel remain much lower than in the days before Covid, according to U.S. Government statistics. This has affected trade revenues, employment and tax revenues.
Jon Barela, executive director of Borderplex Alliance, an El Paso-based economic development organization, said Mexican nationals generally comprise 15% to 30% of retail customers in the El Paso area. So the travel restrictions, he said, are affecting consumer businesses.
In the San Diego area, Tijuana hikers used to cross the border on weekends to visit the zoo and spend money at shopping venues near the San Ysidro port of entry.
At the San Ysidro border crossing, the busiest crossing on the southern border, 412,677 people crossed on foot in June, about half the traffic in January 2020, according to Department of Transportation data, while another 1.9 million people arrived in personal vehicles in June, more than 80% of the January level.
Source: Diario.mx