U.S. Supreme Court Blocks Elimination of DACA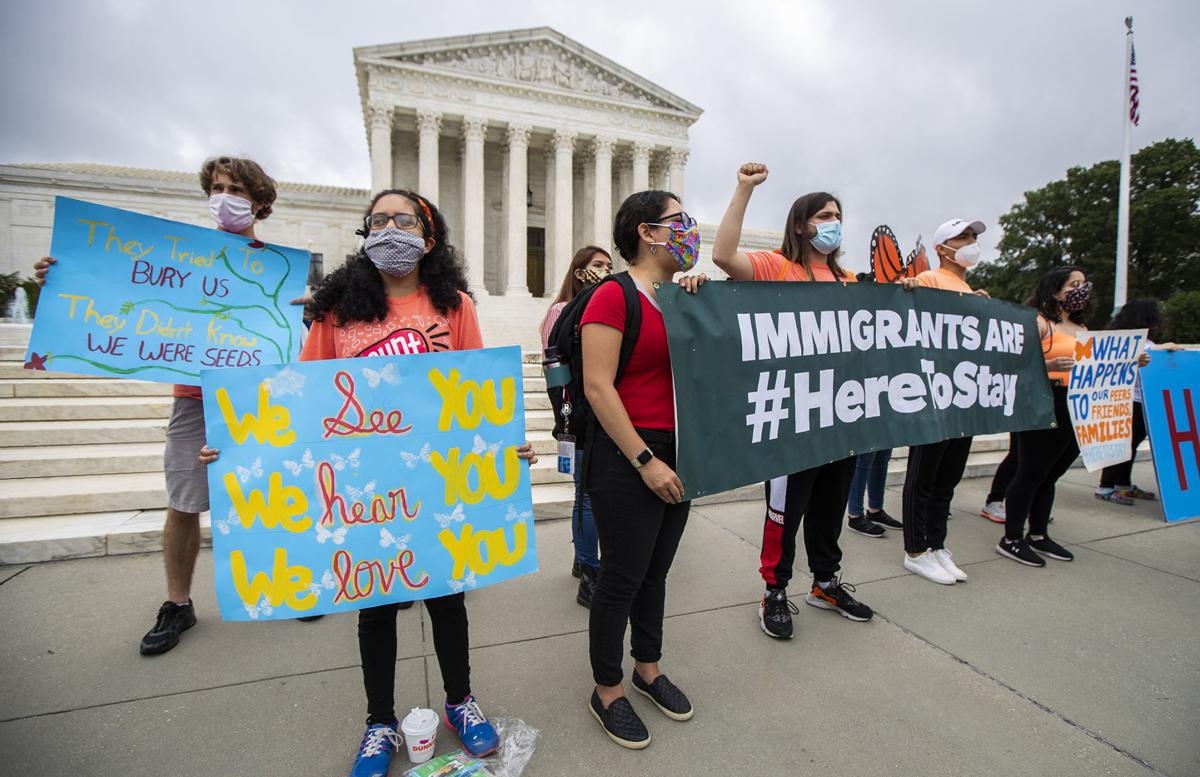 The Supreme Court blocked the Trump administration's attempt to end Deferred Action for Childhood Arrivals (DACA), an Obama-era program that protects from deportation to hundreds of thousands of immigrants brought to the U.S. as children.
The 5-4 ruling was written by Chief Justice John Roberts and joined by Justices Ruth Bader Ginsburg, Elena Kagan, Stephen Breyer and Sonia Sotomayor.
The ruling emphasizes that the administration failed to provide an adequate reason to justify ending the DACA program.
"We do not decide whether DACA or its rescission are sound policies," Roberts wrote in the majority opinion. "'The wisdom' of those decisions 'is none of our concern.' We address only whether the agency complied with the procedural requirement that it provide a reasoned explanation for its action."
Participants in the program can continue to renew membership in the program that offers them work authorization and temporary protection from deportation.
DACA was established in 2012 and is available to any undocumented immigrant who came to the U.S. under the age of 16, who had lived in the U.S. since at least June of 2007, was enrolled in high school or graduated and had not been convicted of certain offenses. Nowadays, DACA has around 700,000 recipients.
Recipients who met the criteria became eligible for renewable, two-year grants of "deferred action" from removal. They were also eligible for work authorization and Social Security numbers. However, they had to provide the government with certain identifying information in return.
The Trump administration could move again to try to rescind the program, but this time the administration will have to provide a better explanation grounded in policy for its reason for termination.
Several Democratic lawmakers applauded the decision by the court, proclaiming it a victory while also pushing for more permanent protections for Dreamers.
House Speaker Nancy Pelosi praised the decision in a press conference saying it "supports our values as a country."
Many lawmakers pointed to the Dream and Promise Act, a bill making its way through the Senate that prohibits removal proceedings against certain immigrants and provides them with a path to permanent resident status, as a next step in the fight for DACA.
"Supreme Court decision on #DACA is a victory for Dreamers & the American people against the cruelty & unlawfulness of the Trump admin," Texas Democratic Representative Joaquin Castro tweeted. "Senate must immediately pass American Dream & Promise Act for permanent protection."
Eventhough the Trump administration does not support the program, three-quarters of all U.S. adults approve DACA, according to a new survey by the Pew Research Center.