UNAQ develops innovation projects to face COVID-19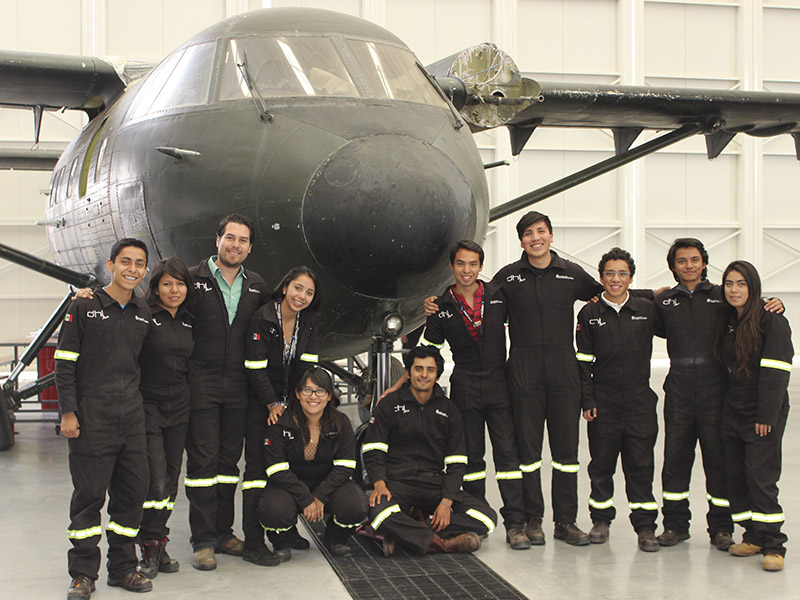 QUERETARO – In the face of the health emergency caused by the Covid-19, the Aeronautical University in Queretaro (UNAQ) currently concentrates efforts for the development of projects involving drone technologies, 3D printing and innovative developments for the medical area, which will help to serve the challenges that the Coronavirus disease has brought.
Jorge Gutiérrez de Velasco, rector of the UNAQ, revealed that two projects of the institution already are being reviewed by the National Council for Science and Technology (Conacyt); these projects aim to address the current health emergency in Mexico.
One of them aims to develop a mechanical ventilator adapted from a design released by the Massachusetts Institute of Technology (MIT) and it is intended for use in small healthcare facilities. "We've made adaptations to the design and the project is going through an approval process. It is designed to be developed at a very competitive price and be easily accessible to some municipalities, not necessarily in large hospitals," he said.
The second project is focused on the use of integrated drones for the purposes of emergency care, such as the transport of medicines and medical supplies from one place to another, transport of personal items for individuals in complex health situations, and even for sanitation.
Additionally, UNAQ has a project for the integration of a sanitation tunnel that is not under Conacyt's consideration, but would be aimed at the market.
"Although some authorities do not validate the use of tunnels, there are other investigations that indicate that they significantly influence the reduction of the contagion curve if people are sanitized within them, prior to entering a facility," Gutierrez de Velasco pointed out.
Through its incubation program, the university is supporting one of its graduates who is developing a mechanical respirator made with additive manufacturing technology, better known as 3D printing.
Additionally, the institution carried out an internal collection for the acquisition and donation of a thousand masks to the health services of the municipalities of El Marqués and Colón, where their facilities are located.
Source: A21