UP Increases Capacity at the Santa Teresa Intermodal Terminal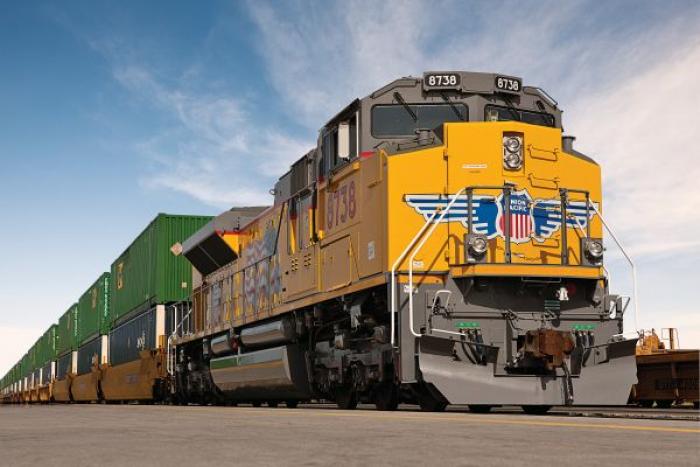 SANTA TERESA – Union Pacific is upgrading its Santa Teresa Intermodal Terminal and Refueling Station. The company is building a new block-swap yard that will allow it to add container blocks to passing trains faster and more efficiently. UP is investing US$20 million in these changes.
"We are growing our presence in New Mexico because New Mexico is a great partner," said Ivan Jaime, Senior Director of Public Affairs for Union Pacific, in a New Mexico Partnership business update. "We anticipate this investment will have a positive economic impact in southern New Mexico."
The 618 miles of Union Pacific track in New Mexico are key pieces to two of the railroad's most significant branches. Union Pacific's Sunset Route, a 760-mile corridor between Los Angeles and El Paso, passes through the southern portion of the state between Lordsburg and Santa Teresa. The rail line that heads north out of Santa Teresa and through Tucumcari is part of a key route connecting Southern California and the Midwest. Union Pacific serves a number of customers in New Mexico, with auto parts and minerals as the most prevalent commodities shipped and received.
In this facility, the intermodal ramp has 225,000 units lift capacity, but it can be expanded up to 700,000 lifts per year to accommodate future growth.
Moreover, the ramp has ample capacity to process containers and trailers, allowing for faster access to loads and empties. Parking can be expanded to 4,380 stalls. It also has "run-thru" fueling stations to improve efficiency, allowing crews to fuel multiple trains at one time and decreasing overall transit time.