UPAEP celebrates the International ExpoScience ESI 2023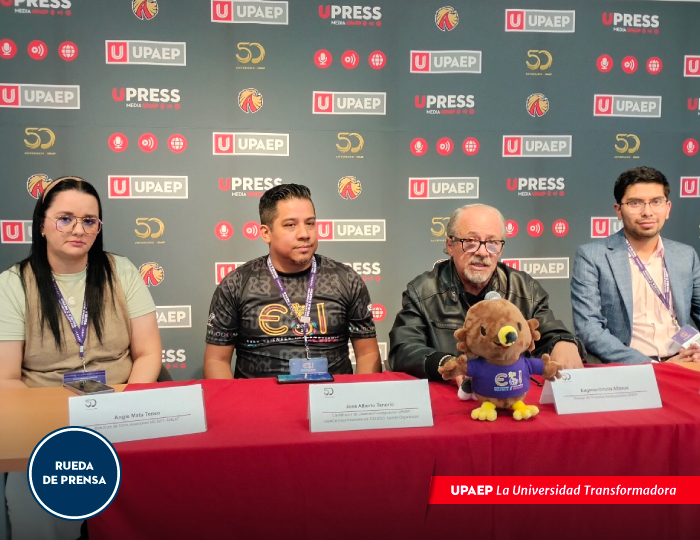 PUEBLA - The Universidad Popular Autónoma del Estado de Puebla (UPAEP) held this week an event for young people from more than 35 countries to share their research projects and scientific knowledge at the ExpoCiencias Internacional ESI 2023.
José Alberto Tenorio González, coordinator of young researchers at UPAEP and coordinator of the Organizing Committee of ExpoCiencias Internacional 2023, indicated that the event was not limited only to the exhibition of projects.
"This event included lectures on space-related topics and included the participation of a NASA stand, where visitors interacted and learned about the space agency's projects and work," added Tenorio González.
In his speech, Eugenio Urrutia Albisua, director of Aerospace Projects at UPAEP, highlighted the importance of the ESI 2023 International ExpoScience in the context of the organization in charge of MILSET, which has brought together approximately 100 countries in its mission to promote scientific vocations in all areas globally, involving about 5 million participants worldwide.
"MILSET is an organization with more than three decades of history that has managed to bring together countries from all over the world to foster scientific vocations in all areas," Urrutia Albisua emphasized.
He noted that over the years, MILSET has organized events in various parts of the world, from Moscow, where an astronaut from space sent a message, to the United Arab Emirates, United States, and Amarillo, Texas, to name just a few venues.
The ExpoCiencias Internacional ESI 2023 was consolidated as a beacon of knowledge and innovation in the city of Puebla, promoting the global exchange of ideas and demonstrating that science knows no borders.