US$15 million to be invested in new World Port Industrial Park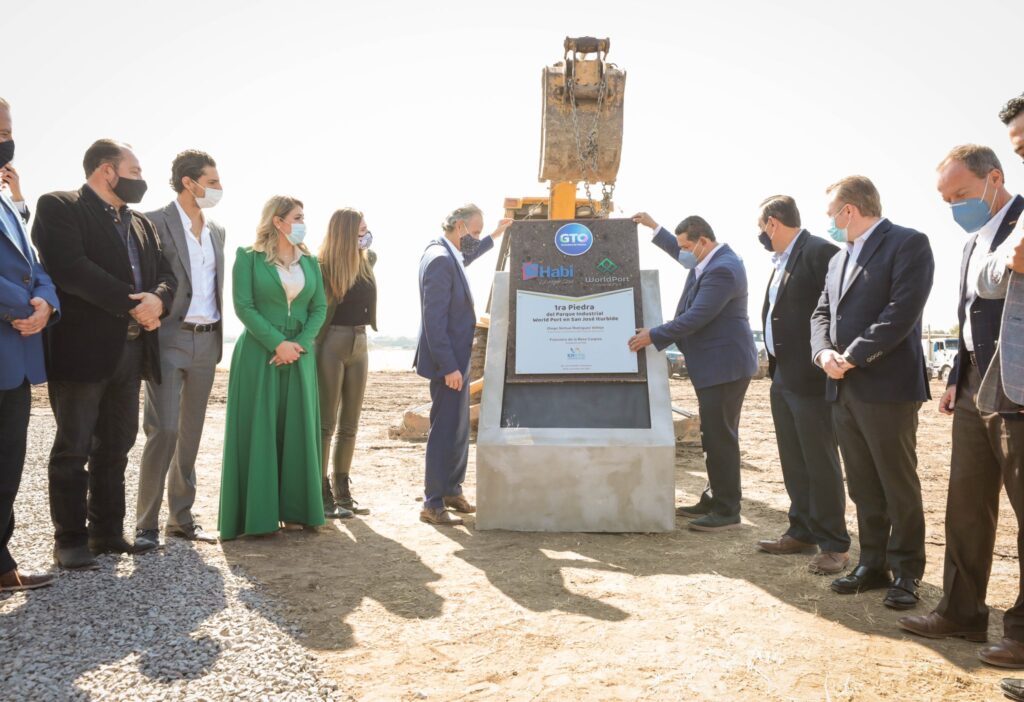 GUANAJUATO – The foundation stone was laid for the new World Port Industrial Park in San Jose de Iturbide, Guanajuato. This project will involve an investment of approximately US$15 million.
The opening ceremony was presided by the Governor of the State of Guanajuato, Diego Sinhue Rodriguez Vallejo, who informed that this new project represents around 5, 000 jobs for the families of this area and 25 companies will be installed.
"I want to congratulate Grupo Habi, because they have had careful planning. It is satisfying to see that the development complies with NOM R-046 for Industrial Parks," he added.
"Industrial parks are essential to attract new companies because they are the sites where production centers are located, which is why it is an honor to accompany Habi's directors at the laying of the first stone of what will be the World Port Industrial Park," the Governor added.
World Port is aimed at companies in the logistics, information technology, automotive and agro-industrial sectors, with sustainable practices and low environmental impact.
The President of Habi, Francisco de la Rosa Carpizo, commented that 'World Port is an industrial development with planning and execution in compliance with environmental regulations, which will allow companies to carry out their operations smoothly and have access to a very robust infrastructure in terms of energy, natural gas, telecommunications.
Source: Cluster Industrial