US$8.6 million are invested in Tamaulipas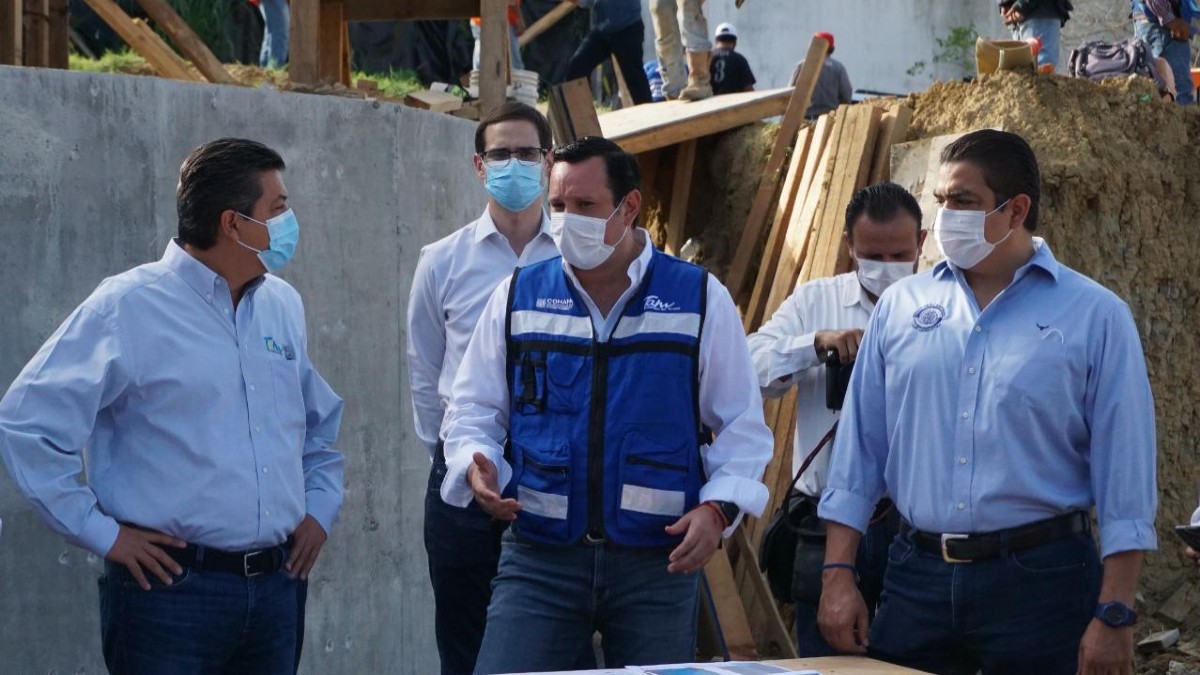 TAMAULIPAS – With an investment of US$8.6 million, the government of Tamaulipas will build the elevated tank located in Colinas de San Gerardo to guarantee water service to 290,000 inhabitants of Tampico and Madero.
The governor of the state of Tamaulipas, Francisco Cabeza de Vaca, together with senator Ismael Cabeza de Vaca, and the general manager of the Comapa Zona Conurbada, Jorge Federico Rivera Schotte, visited the site to supervise the progress of the work.
The tank will have a storage capacity of 500,000 liters of water, with a height of 25 meters, a diameter of 13.46 meters; as well as the construction of a cistern with a capacity of one and a half million liters, which will guarantee the storage of water for filling the tank.
Likewise, he presented the progress of the hydraulic works and infrastructure of the elevated tank in Elías Piña, Emiliano Zapata, the replacement of the drinking water pipe in the Central Zone of Tampico, the acquisition and startup of more than 20 pumping equipments located in the plants of Altavista, Laguna de la Puerta and Obrera.
Source: El Heraldo de México