US$81 million investment arrives in Queretaro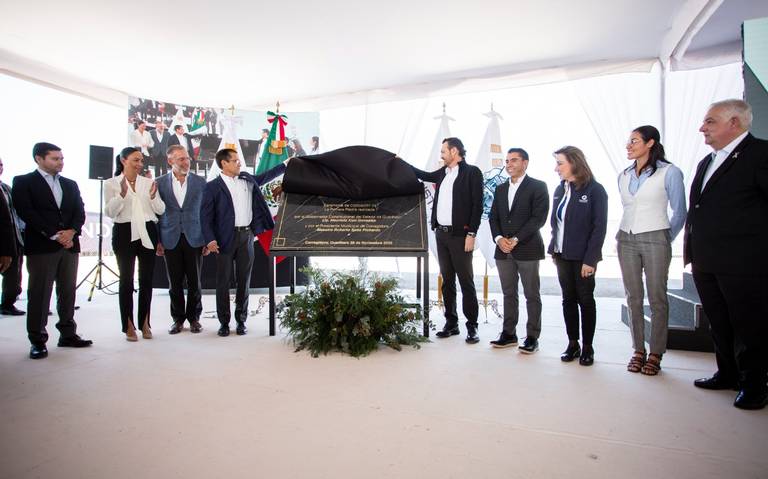 QUERETARO – Governor Mauricio Kuri González led the laying of the first stone of the Industrialix Industrial Park, a complex of industrial warehouses in the municipality of Corregidora, Queretaro, which will have an investment of US$81 million.
Kuri Gonzalez thanked the Realix Estates group for their confidence in the economic dynamism of the region, and emphasized that the state seeks to be an ally and a support for investment and that is why industrial parks are an essential part of development. The companies that work in them, he said, help to consolidate the economic activity of Querétaro.
The President emphasized that so far this year the state has grown 5.7%, while nationally growth is below 1.7%; he added that to date 46 projects have been closed with an investment of US$1.1 billion.
"This type of companies, like the one Industrialix is bringing, is what allows us to make it viable for people to have their jobs and formal employment," said Gonzalez.
The CEO of Realix Estates Mexico, Hector Francisco Mendoza Pesquera, explained that Industrialix is designed to meet the demand for new industrial spaces in the urban area of the city of Queretaro.
He explained that the Industrialix Park will be built on an area of 122 hectares, with the purpose of offering the best development and unique location.