Using Patent Funding to Finance Global Growth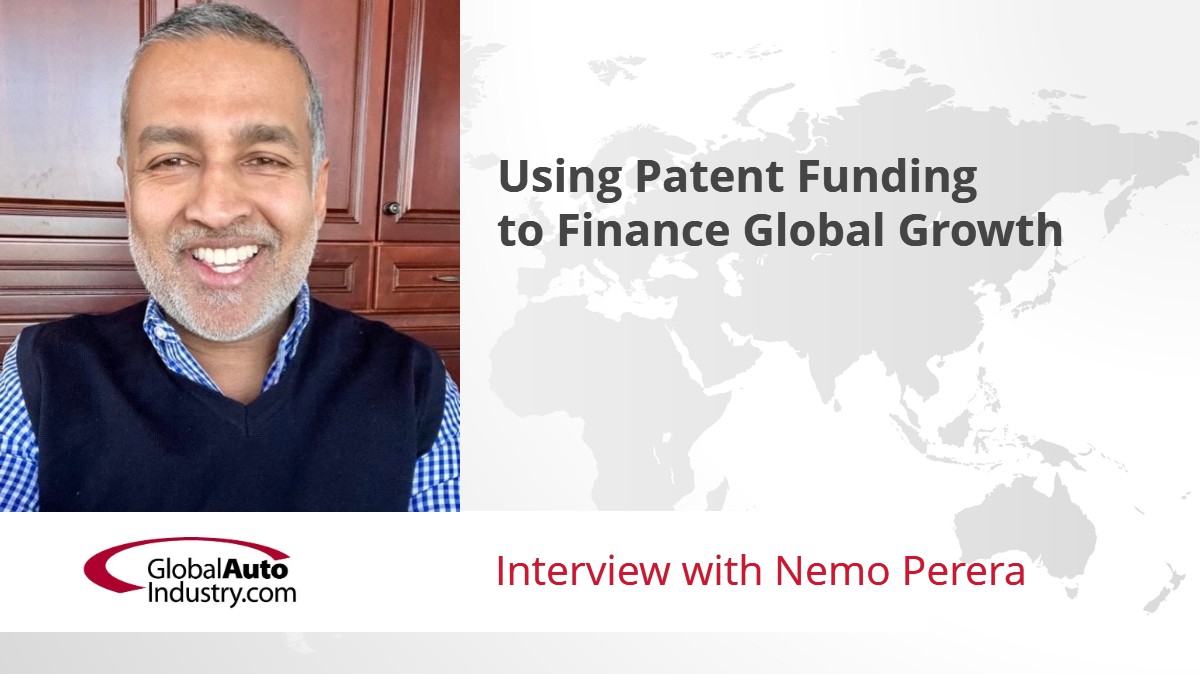 GlobalAutoIndustry.com's latest Audio Interview "Using Patent Funding to Finance Global Growth" features Nemo Perera.  Mr. Perera is a serial entrepreneur with more than 23 years of experience in the specialty insurance industry. He previously served as VP of AIG and co-found Risk Capital Partners LLC. Mr. Perera has a proven track record for new product development in both specialty insurance and capital markets. In addition to structuring unique risk finance structures, he has developed proprietary securitization models that help clients secure funding through rated debt structures.
In the 10-minute Audio Interview, Mr. Perera discusses these questions:
• What do you think are the greatest challenges facing both large and small businesses today?
• How do you propose to help with this issue
• What is Patent Insurance and how does it differ from Patent Litigation Insurance?
• Who are your typical customers, what is the typical process, and how long does it take to get funded?
• What are the typical sectors that seem to benefit the most from this form of coverage?
• For subsequent rounds of funding, what can be done once a company has leveraged its patents?