USMCA to enter into force on July 1st, 2020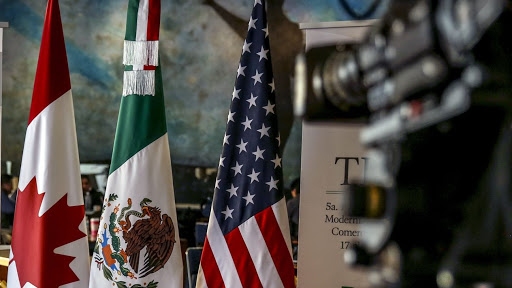 MEXICO — "The USMCA takes effect on July 1. It is not postponed," the head of the Ministry of Economy, Graciela Marquez Colín, told to the members of the Political Coordination Board of the Chamber of Deputies during a virtual meeting.
The minister stated as well that Mexico and the United States are currently seeking to reestablish the value chains that were broken by the Covid-19 pandemic, which in the case of Mexico are very important for its main trading partner, since the largest maquila supply that is made in Mexico goes to its northern neighbor.
The official recalled that Mexico is 2 weeks late (compared to the United States), regarding the restart of industrial activities. Therefore, the protocols and the proposal that would be made in Mexico for the reopening of the maquiladoras will have to do with the industries connected to that value chain and with the guarantee of employment.
According to Marquez Colin, the protocols for each industry are ready to be stablished, as well as the manners on how will the resume of activities between the United States and Mexico take place.
Source: El Sol de Mexico