UTA signs collaboration agreement with Autoliv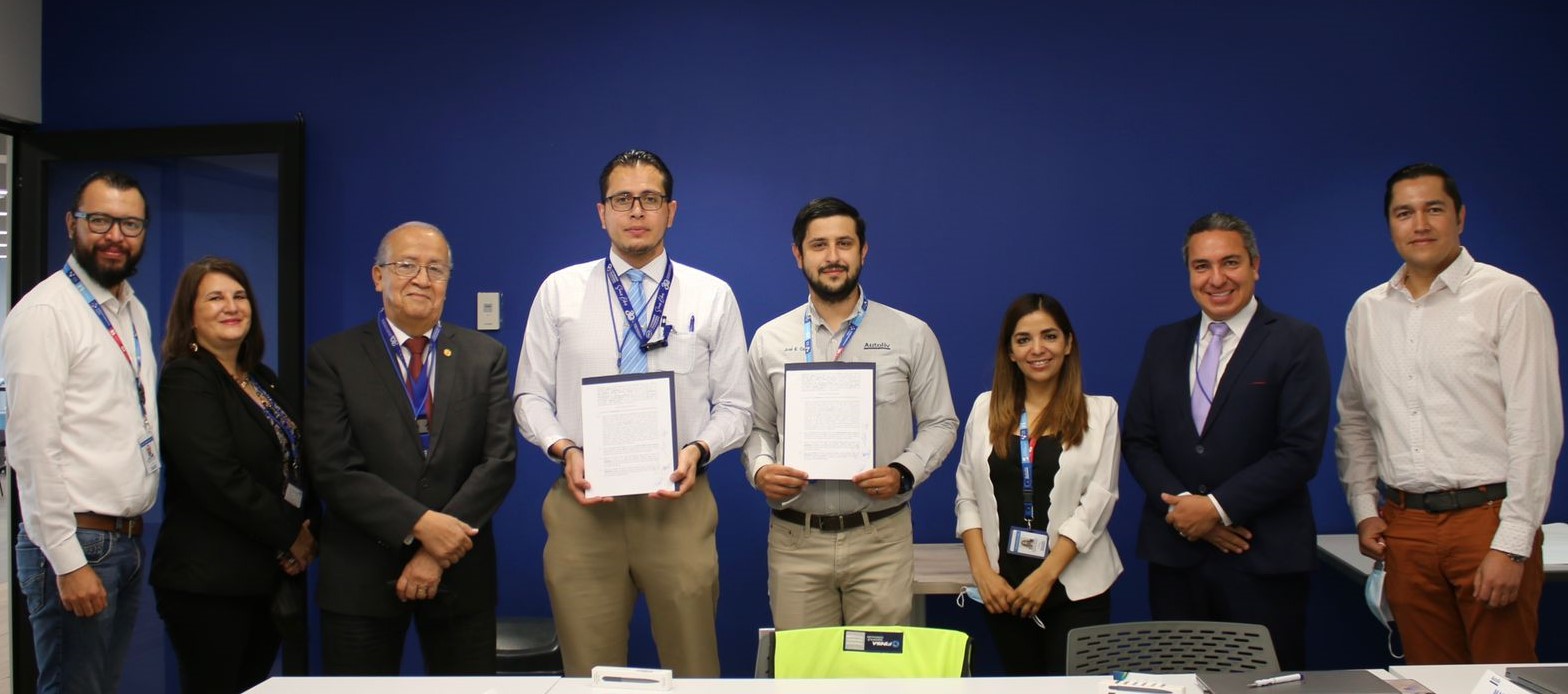 AGUASCALIENTES – The Technological University of Aguascalientes (UTA) signed an agreement with Autoliv, a Swedish-American company dedicated to the development of automotive safety systems, in order to provide students with spaces for their internships, and graduates will have the opportunity to fill any vacancies that may arise.
The agreement, which also implements the Dual Education Model for the benefit of students of Industrial Maintenance, Mechatronics, Production Processes and economic-administrative areas, includes collaboration in the fields of research and technological development, as well as internships for teachers that result in the education, training and specialization of UTA students and professors.
During the protocol ceremony, UTA academic authorities and Autoliv executives agreed that the link between institution-business-government is fundamental to provide attention to the current challenges that education and industry demand through new visions and solution proposals.
In this sense, Autoliv representatives consider that this second phase of collaboration with the UTA is essential to meet the needs of digitization, automation and efficiency that the company, with presence in 28 countries and more than 65 thousand employees, requires for the production of the plant established in Aguascalientes.
They added that, together with the talent of the university students, they will continue with the consolidation of the foreign firm to meet the goal of saving more than 100,000 lives through excellence in the manufacture of automotive steering wheels.
At the same time, they thanked the UTA for the trust given to install, from October 2021 to April 2022, its first training center in the building of the Center for Design, Development and Innovation (CICMA), where the training of collaborators for the handmade lining of the automotive steering wheels manufactured by Autoliv in the plant of the entity took place.
Source: Lider Empresarial