UTT strengthens ties with Safran Cabin Tijuana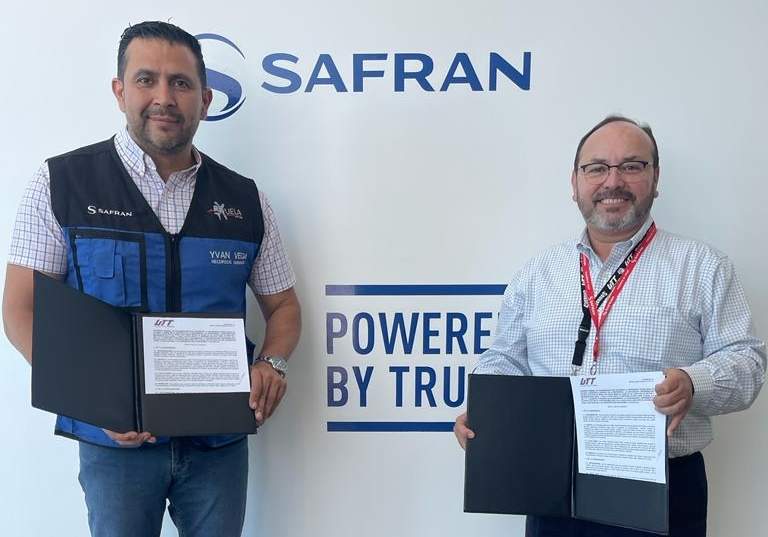 TIJUANA - Following a working tour in France, after attending the Paris Air Show 2023, the Universidad Tecnológica de Tijuana (UTT) signed a collaboration agreement with the company Safran Cabin Tijuana.
The rector, Salvador Morales Riubí, stressed that for the institution this alliance with a world leader in aeronautical manufacturing is of utmost importance, since the agreement reached in France is to develop talent and prepare it for the new production processes that are coming.
He thanked the company for opening its doors to UTT students to complete their professional internships, mainly in the Aeronautical Manufacturing, Mechatronics, Electromechanics, Industrial Processes and Industrial Maintenance careers.
Safran Cabin Tijuana also actively participates in job fairs and has a permanent presence in the UTT job bank, in order to attract talent in the industrial area, as well as in information technology and commercial logistics.
Meanwhile, the technological university, through the Secretariat of Relationships, offers training courses to Safran staff, which contributes to raising the level of productivity and knowledge.
For Safran Cabin Tijuana, the collaboration agreement was signed by the director of Human Resources, Yván Vega, and Safran's training coordinator, Enrique Arellano, who recognised the Universidad Tecnológica de Tijuana as an important ally.