VEMO expands its road network in alliance with Siemens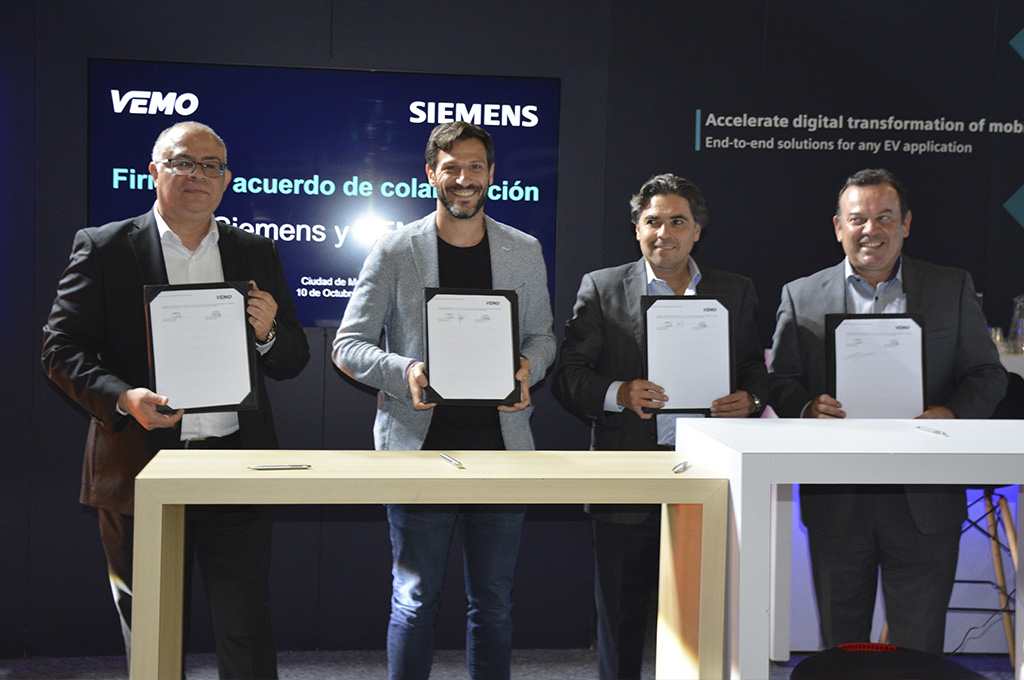 MEXICO - VEMO, a Mexican company that accelerates the clean mobility ecosystem in Mexico and the region, announces a strategic alliance with Siemens, a leading global technology company, to electrify 6 of the most important highways in the country with fast charging.
This will allow those who travel in their electric vehicles (EV) to move along these strategic routes without having to worry about running out of battery, as they will have ideal recharging and rest points for journeys of between 300-600km1, and marks the beginning of the deployment of recharging points on highways by VEMO.
Horacio Ramos, director of Electromobility for Siemens Mexico, Central America and the Caribbean, highlighted that the firm Ernst & Young indicated that EVs today represent 13% of total vehicle sales worldwide and it is estimated that by 2030 this percentage will be 55%, he noted.
"This global trend is also present in Mexico, where today there are just over 40,000 vehicles with electrified technologies, which need a robust and interconnected charging infrastructure that allows them a greater range of mobility" said Horacio Ramos.
He added that this alliance with VEMO allows boosting the electromobility trend in the country, advancing in the sustainability and decarbonization of transportation.
The director added that it is important to take into account that the Mexican Association of the Automotive Industry (AMIA) estimates that Mexico has more than a thousand public charging stations for electric cars and estimates that around 40,000 more stations will be required by 2041, since there could be around 700,000 EVs in circulation by that time.
VEMO currently operates the most robust and reliable charging network in Mexico, with more than 30,000 recharges per month, and will end 2023 with more than 500 chargers. The installation of Siemens chargers will take place during 2024 and will help the Mexican company double that figure the following year.