Veolia inaugurates Environmental Center in SLP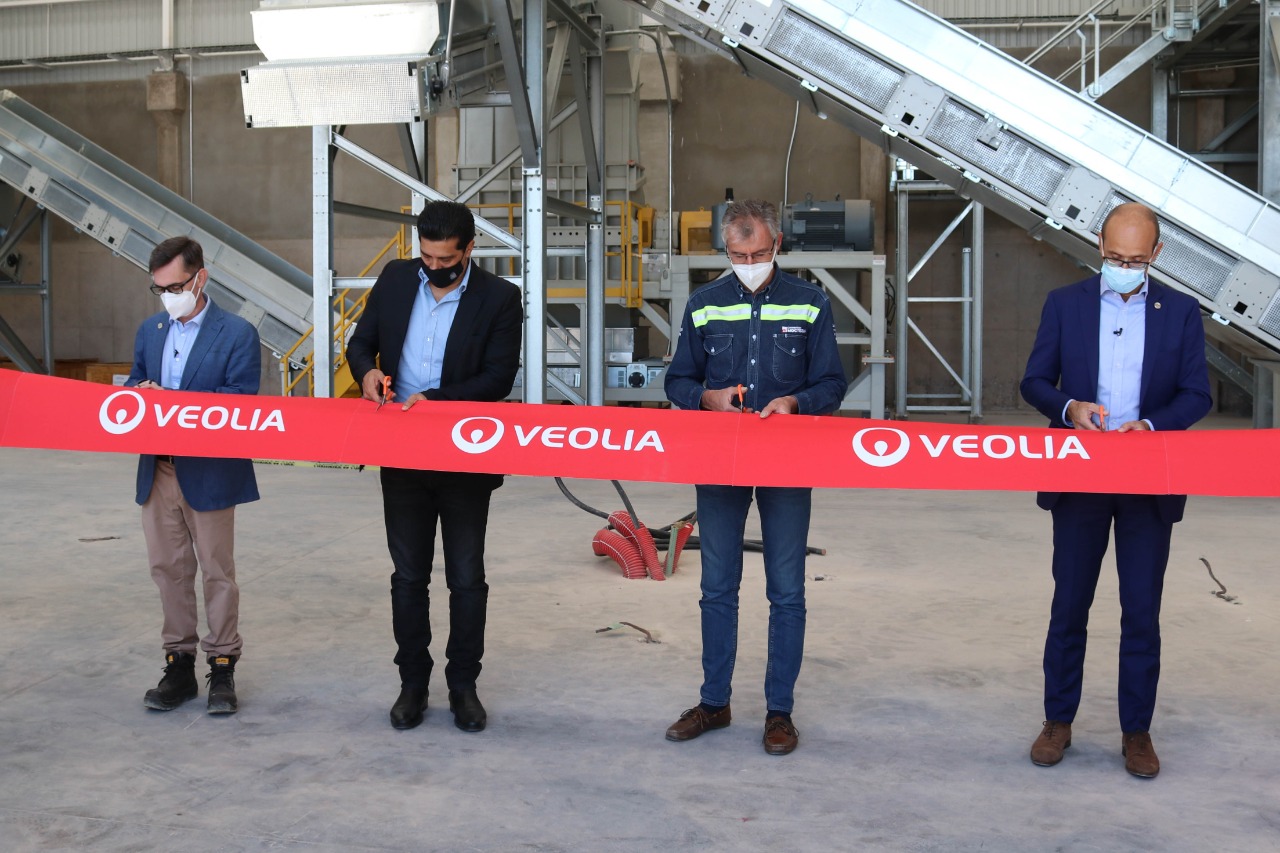 SAN LUIS POTOSI – The waste treatment company Veolia inaugurated a new Environmental Center in San Luis Potosi with an investment of US$8.1 million. The water, energy and waste management company will transform waste from different industries located in the capital city of SLP and throughout the Bajío region.
The investment helped to create 300 new direct and indirect jobs and has the capacity to process up to 40,000 tons of waste annually from sectors such as the automotive, mining and aerospace industries, among others, which represents around 72,000 tons of CO2 that will not be emitted into the environment.
Arnaud Penverne, CEO of Veolia Mexico, said that its commitment in Mexico is to create integral solutions that contribute to the care of the environment and the well-being of the communities where we operate. With this Environmental Center we ratify our commitment to accompany the ecological transformation of Mexico, in order to boost the region economically, socially and environmentally.
On the other hand, David Herranz, Performance Director of Veolia Mexico, explained its Total Waste Management system, which consists of collecting and classifying industrial waste to transform it into a Solid Formulated Fuel, thus reducing the use of fossil fuels and thus the carbon footprint.
Source: Cluster Industrial