Vesta invests US$135 million to build industrial buildings in the State of Mexico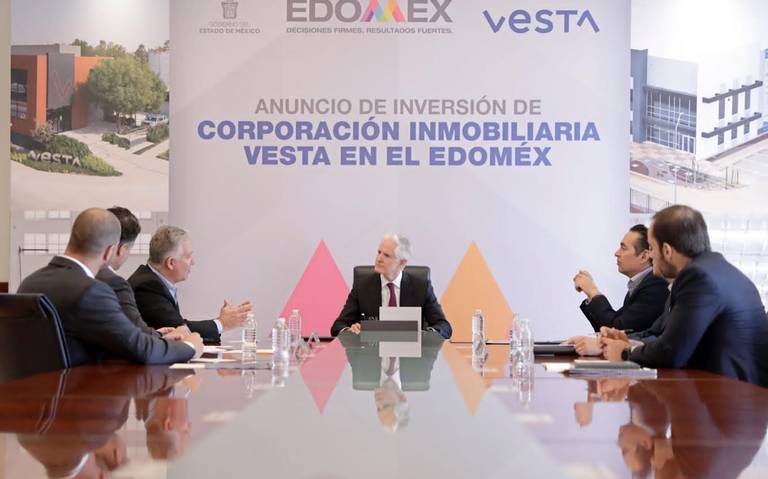 STATE OF MEXICO – Governor Alfredo Del Mazo and Corporación Inmobiliaria Vesta, a specialist in logistics, manufacturing and e-commerce developments, announced a new investment of more than US$135 million for two projects to be carried out in the municipalities of Cuautitlan Izcalli and Toluca.
"Vesta, a 100% Mexican company that develops, operates and leases industrial buildings and distribution centers, is investing more than US$135 million to build its Punta Norte project in Cuautitlán Izcalli and two industrial warehouses in Toluca," Del Mazo said on his social networks.
The Governor explained that Punta Norte, in Cuautitlan Izcalli, is a development in which US$118 million will be invested and will generate 3,000 jobs, and due to its characteristics and dimensions, it will be a development pole within the Cuautitlan-Tepotzotlan-Tultitlan corridor, which represents 25% of the industrial surface and 28% of the complexes in the state.
He pointed out that, with an investment of more than US$17 million, Vesta will also build two industrial warehouses in Toluca, which will generate 250 direct jobs and will promote the modernization of the productive infrastructure in the capital of the state of Mexico.
The directive indicated that Vesta's parks are strategically located, which facilitates access to ports, airports and highways, in addition to having sustainable and state-of-the-art facilities, designed for light manufacturing, logistics and e-commerce operations of multinational companies.
Alfredo Del Mazo pointed out that Mexico's industrial real estate developments bring together more than 2,500 companies and have the conditions to continue growing and strengthening the state's economic dynamism, which is why the state is making progress in the construction of state-of-the-art industrial parks.
He emphasized that the infrastructure of logistics-oriented municipalities such as Huehuetoca, Naucalpan and Toluca has also been renewed, as well as that of the corridors in the north of the Valley of Mexico, which make up one of the fastest-growing industrial zones in the country.