Vietnam is interested in investing in Jalisco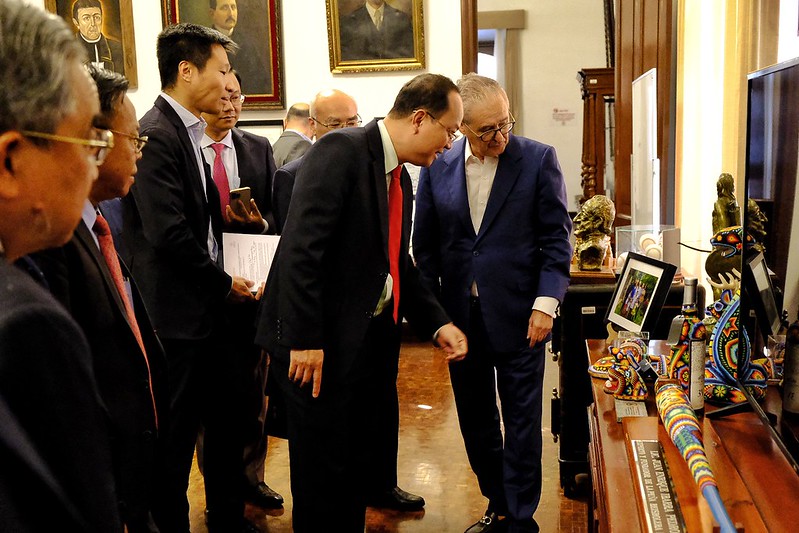 JALISCO – Due to their interest in investing in Jalisco and taking advantage of the opportunities represented by nearshoring, a delegation of 17 businessmen and officials from Vietnam is in the state in search of investment and commercial exchange options.
"These visits are no longer exploratory, they are more to see where they will be participating," commented to El Economista the president of the Mexican Foreign Trade Council (Comce) of the West, Miguel Angel Landeros.
"Our proximity to the most important consumer market in the world and all the development that has been taking place between Mexico, the United States and Canada, continues to open doors with other Asian countries; there are companies coming from China, now from Vietnam and other Asian countries," mentioned Landeros Volqarts.
The also Honorary Consul of the Socialist Republic of Vietnam in Guadalajara specified that two businessmen representing Vietnamese investor organizations that want to have a closer approach and know the areas of opportunity are participating in the trade mission to the Asian country.
"This mission is composed of Vietnamese government officials, but also businessmen; this speaks of the relationship that has taken place between Jalisco and Vietnam. With this visit, they seek to explore and approach many more areas such as food, processed foods, electronic industry and tourism," he detailed.
Nguyen Ho Hai, deputy secretary of the Ho Chi Minh City Party Committee, indicated that Jalisco's trade balance with that Vietnamese city is still small, so it is necessary, he said, to find effective mechanisms to bring trade closer with a joint vision of government-private initiative relationship.