Vishay invests US$45 million in semiconductor plant in Durango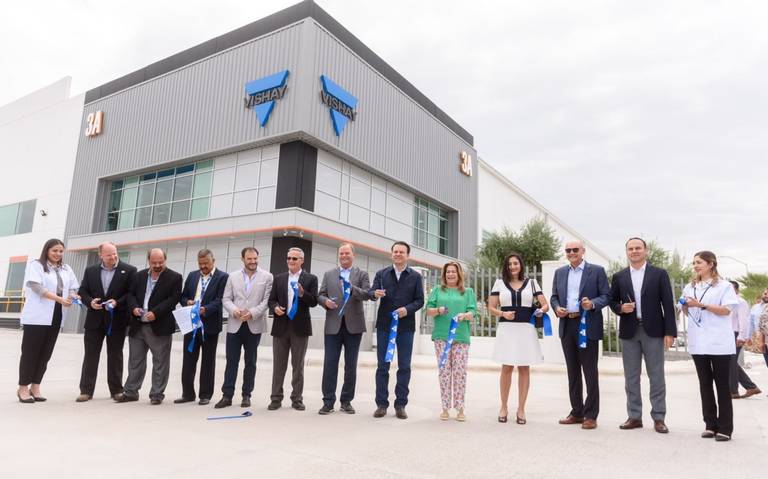 DURANGO - With an investment of US$45 million, the Vishay semiconductor plant opens in Gómez Palacio, Durango, generating 500 jobs and transforming the local economy with promises of industrial and job growth.
Specializing in the manufacture of semiconductors, the company plans to create 500 jobs in its first stage, marking a significant step for the local economy.
The inauguration event was attended by the Governor of Durango, Esteban Villegas Villarreal, the Mayor of Gómez Palacio, Leticia Herrera Ale, and the company's Vice President, Mike Husman.
The choice of Gómez Palacio as the site for the plant was praised by Mr. Villegas Villarreal, who highlighted the importance of semiconductors on a global scale and the value that the plant will bring to the region.
The Vishay plant in Gomez Palacio has the capacity to produce more than one billion semiconductor parts per year, mainly for the automotive sector and for customers in various countries around the world. This initiative not only boosts the local economy, but also contributes to strengthening the manufacturing sector in Durango.
Governor Villegas Villarreal emphasized the generation of skilled and well-paid jobs as a key factor in preventing the brain drain, thus highlighting the positive impact that Vishay's arrival will have on the community.
In addition, he expressed optimism about the possibility of attracting more investments to the state and the lagoon region due to the need for logistics services.