Viva Aerobus prepares daily flights to Colombia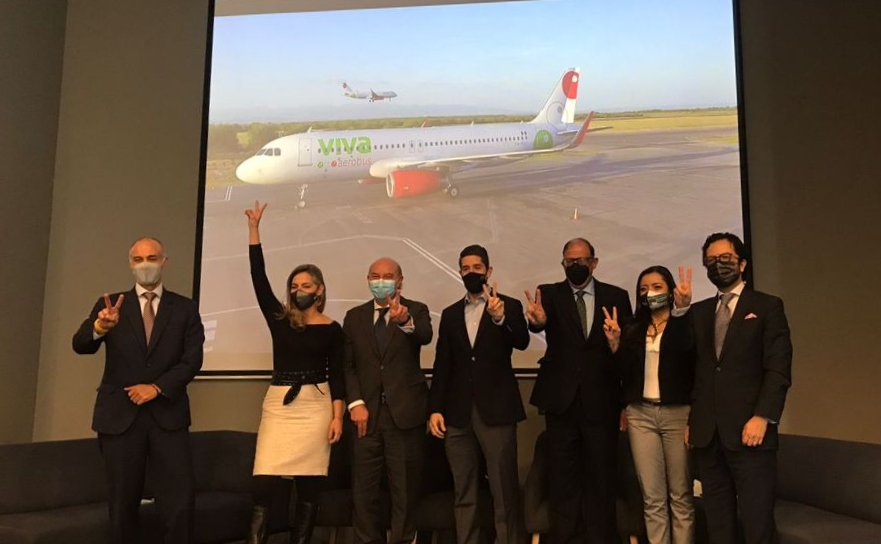 MEXICO CITY – As part of its start of operations on the Mexico City-Bogota route, Viva Aerobus plans to operate a daily flight on this segment starting September 15th.
Currently, the low-cost airline led by its CEO, Juan Carlos Zuazua, flies to Bogota two days a week, on Wednesdays and Saturdays, taking off from Mexico City at 7:10 am. However, this figure will change as of Wednesday, September 15, when it will increase to a daily frequency.
"Bogota is our first destination in South America and we are excited to land in Colombia to serve its passengers with our unique value proposition: the lowest fares, a clear customer focus, tailor-made travel, operational efficiency, state-of-the-art technology and one of the youngest fleets in the world," Zuazua mentioned.
Viva Aerobus flies this route with its fleet of Airbus A320 aircraft, with capacity for 186 passengers.
In addition, in order to promote tourism between Mexico and Colombia, the airline and the Bogota District Tourism Institute signed a Memorandum of Understanding and granted Viva Aerobus the use of the City Brand in order to work together to promote the destination.
The new route is designed to strengthen air connectivity at affordable prices, in one of the most dynamic markets in the Americas; in 2020, Colombia was positioned as one of the three countries of origin of tourists to Mexico.
Source: A21