Viva Aerobus receives its first A321 neo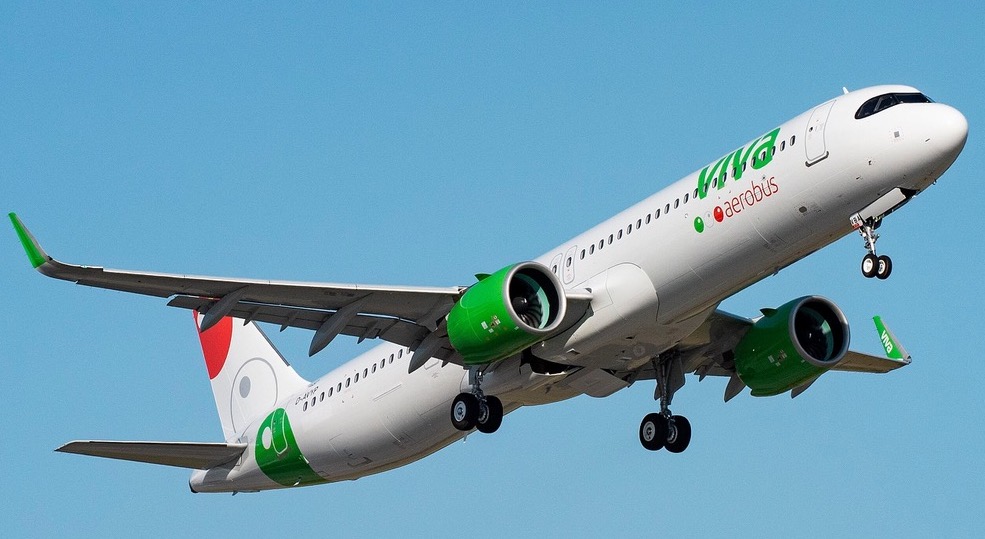 MONTERREY, NL - Viva Aerobus informed that it received its first A321 neo aircraft, which becomes the 79th in its fleet and the first in Mexico with the new Airspace interior configuration, which is focused on improving the passenger experience.
The XA-VXN aircraft arrived at Monterrey International Airport from the Airbus factory in Hamburg, Germany, and made stopovers in the cities of Keflavík, Iceland and Bangor, United States.
"Thanks to this new Airspace configuration, we are taking the comfort and interior design of our aircraft to the next level so that both passengers and crew can enjoy flying in Mexico's youngest and most modern aircraft at low prices. We will continue working to improve the travel experience from start to finish," said Juan Carlos Zuazua, CEO of Viva Aerobus.
Through a press release, the low-cost airline detailed that this aircraft is designed to maximize space and passenger comfort, the Airspace cabin configuration package integrates new features in finishes, lighting, compartments for hand luggage and toilets, mainly.
It also has carry-on baggage compartments with a 40% larger capacity that allows storing up to 60% more luggage than in the previous configuration, thus streamlining the boarding and disembarking processes, and explained that the restrooms have improved lighting, anti-microbial surfaces, as well as integrated background music.
While the entrance area is redesigned with improved lighting and an even more modern look; the windows show improved curtain integration allowing a full exterior view and also, additional windows in the rear section of the aircraft allowing greater natural light penetration inside the cabin.