Volaris will provide passengers with mouth masks made by Rarámuri women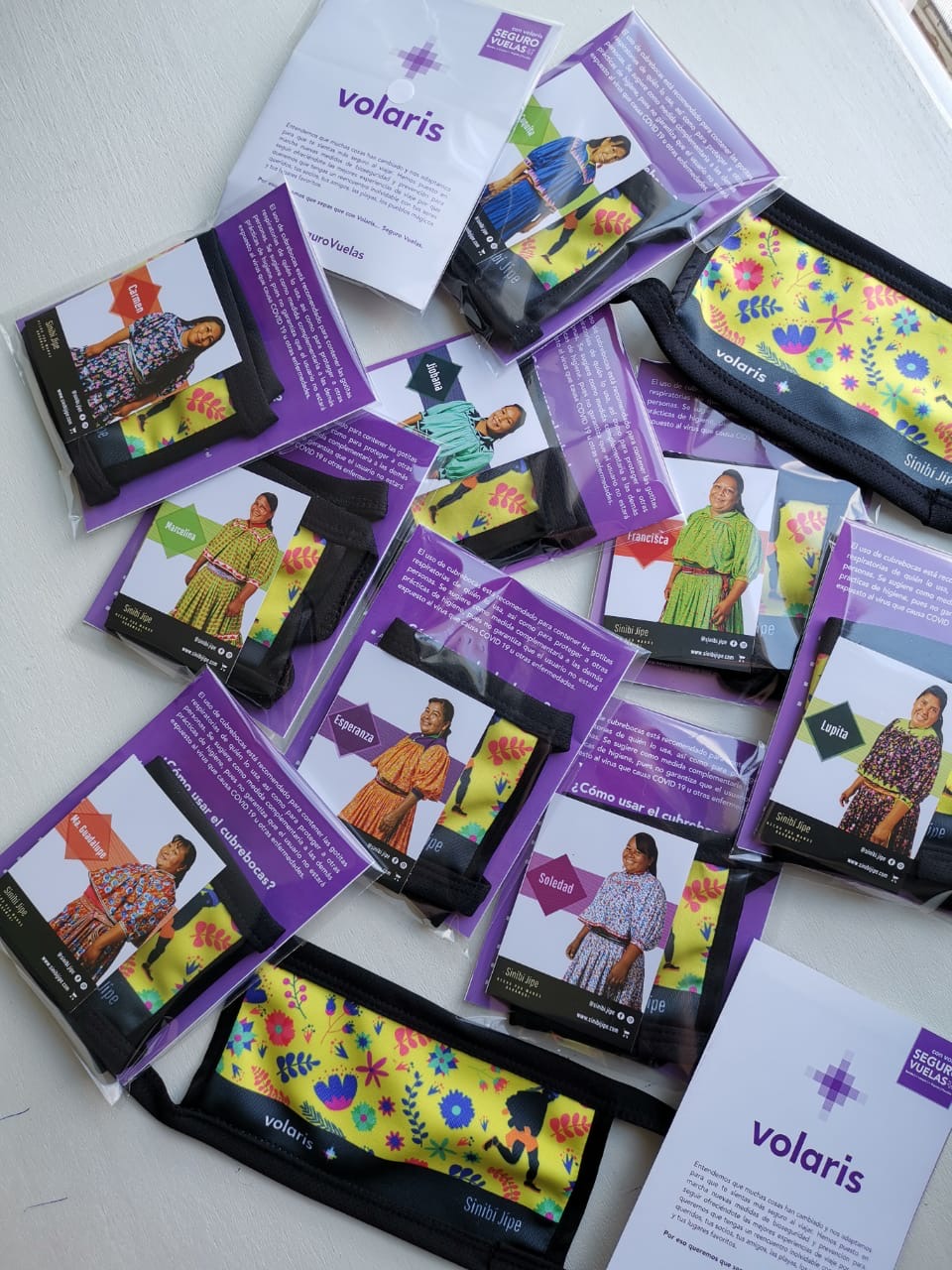 MEXICO – The Mexican airline Volaris will deliver mouth guards made by women from the Rarámuri community, grouped under the social company Sinibí Jípe.
Through a statement, the ultra-low cost carrier detailed that the delivery seeks to protect its customers while they travel.
"This approach with Sinibí Jípe is very significant for Volaris because it allows us to offer our clients a fundamental piece of protection in the context of the health contingency, and also collaborate with the development of a community that faces exceptional challenges in our country," said Holger Blankenstein, Commercial and Operations vice president of Volaris.
The face mask is printed with the name and a photograph of the person who made it. It should be noted that the design is inspired by elements of the ethnic group, including symbols and figures that allude to nature, typical costumes, among others.
"The most important thing is that we are supporting the development of the Rarámuri community by empowering women, this will translate into a better quality of life," said Luisa Fernanda, director of Sinbí Jípe.
Source: A21