Volkswagen de México invests US $ 233.5 million in Guanajuato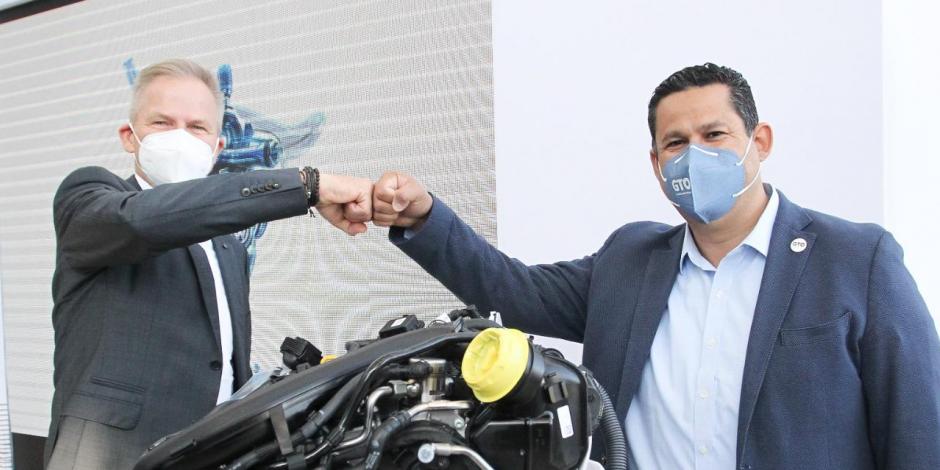 SILAO – Volkswagen de México started operations to produce the new EA211 engine at its Silao plant, in Guanajuato; US$233.5 million were invested in this new production line, which is also intended to promote job creation in the region.
"With this new model, the production capacity of the plant will increase significantly. There will be a positive impact for the entire automotive cluster supply sector and a greater economic spillover in the state will be favored. This company means commitment to Guanajuato families, not only in employment, but also in caring for the environment and social responsibility. The contributions to our economic and social development are many, "said Governor Diego Sinhue Rodríguez Vallejo.
According to the leader, 1,500 engines are produced daily at the Silao plant and starting this Friday, the EA211 will be integrated into the new TAOS SUV model for the North American region.
For the manufacture of the engine, new lines were installed in the monoblock production, a new assembly line, cylinder heads as well as connecting rods. It is important to mention that this investment takes place within the framework of Volkswagen's 40 years of component production in Mexico.
"The state government and the productive sectors continue to work together, generating strategies to advance faster in the economic recovery. The presence and contributions of companies like Volkswagen enrich our efforts," assured Rodriguez Vallejo.
For his part, the president of Volkswagen de México, Steffen Reiche, stated that this engine will strengthen both the presence and the production of the German manufacturer in the entity.
"We have developed new opportunities for our workers and their families with the support of the State Government by achieving a great labor alliance. Today we celebrate the start of the EA211 engine and we are sure that this success story will continue for many more years in Guanajuato," he said.
He emphasized as well on how this new engine incorporates the most modern technology in order to improve the performance of vehicles and that this production line demonstrates the firm's commitment to the recovery of the economy not only in Guanajuato, but also in the country.
"We are confident in a better future and we demonstrate it with our products, we create stability and growth in our production and we give security to our employees and society, because we also focus on the environment," Reiche added.
Source: El Economista