Volkswagen de México to invest US$233.5 million in Guanajuato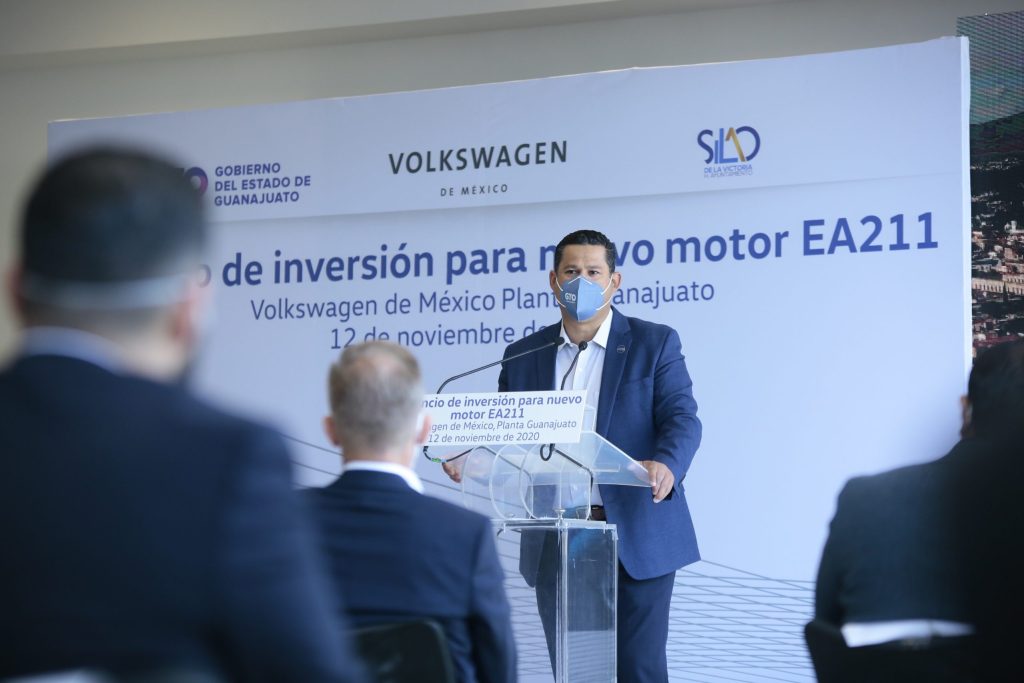 SILAO – Volkswagen de México announced today an investment of US$233.5 million for the production of the new EA211 engine at the Silao engine plant in Guanajuato starting next 2021; said engine will be integrated into the production of Volkswagen models in the North America region.
With the new investment in infrastructure, the production capacity in Silao will be strengthened, for the plants located in Chattanooga and Puebla, as well as the Audi plant in San José de Chiapa, in Puebla.
Currently the Silao complex has a production capacity of 1,000 engines per day, however with this new launch, it will increase its capacity by around 2,500 engines per day for the following year. "We have a strong commitment to generating new projects for the benefit of economic growth and the well-being of families, with this new engine we are going to increase the capacity of our plant; our priority is employment and the recovery of the economy in difficult times," said Milan, Stanek, director of the Volkswagen Silao Plant.
With this new investment, the complex will increase 75% of its installed capacity from what it had previously.
For his part, Christopher Glover, Volkswagen de México´s production vice president, reported that the Guanajuato plant is currently located on an area of ​​60 hectares and has a production capacity of 1,500 engines per day.
"Today it is a pleasure to share with you the good news, the arrival of a new engine, it is a sign of confidence. For this new EA211 engine, a new engine assembly line will be installed in the plant, with this production our capacity will increase in Silao, by around a thousand units per day, which represents 75% more production," Christopher Glover said.
For his part, Diego Sinhue Rodríguez Vallejo, governor of the State of Guanajuato recognized the Volkswagen company of Mexico and its collaborators for the great work they have done since their arrival in the entity in 2013.
"We are sure that better times are coming for everyone, this investment is a clear example of well-planned actions, of a business model that benefits everyone, the number of jobs will continue to grow in Guanajuato. The Volkswagen plant in Silao is the company's 100th plant, they have already exceeded the investment projections we had in the entity, "said the governor.
Source: Cluster Industrial