Volkswagen de Mexico to resume operations on June 15th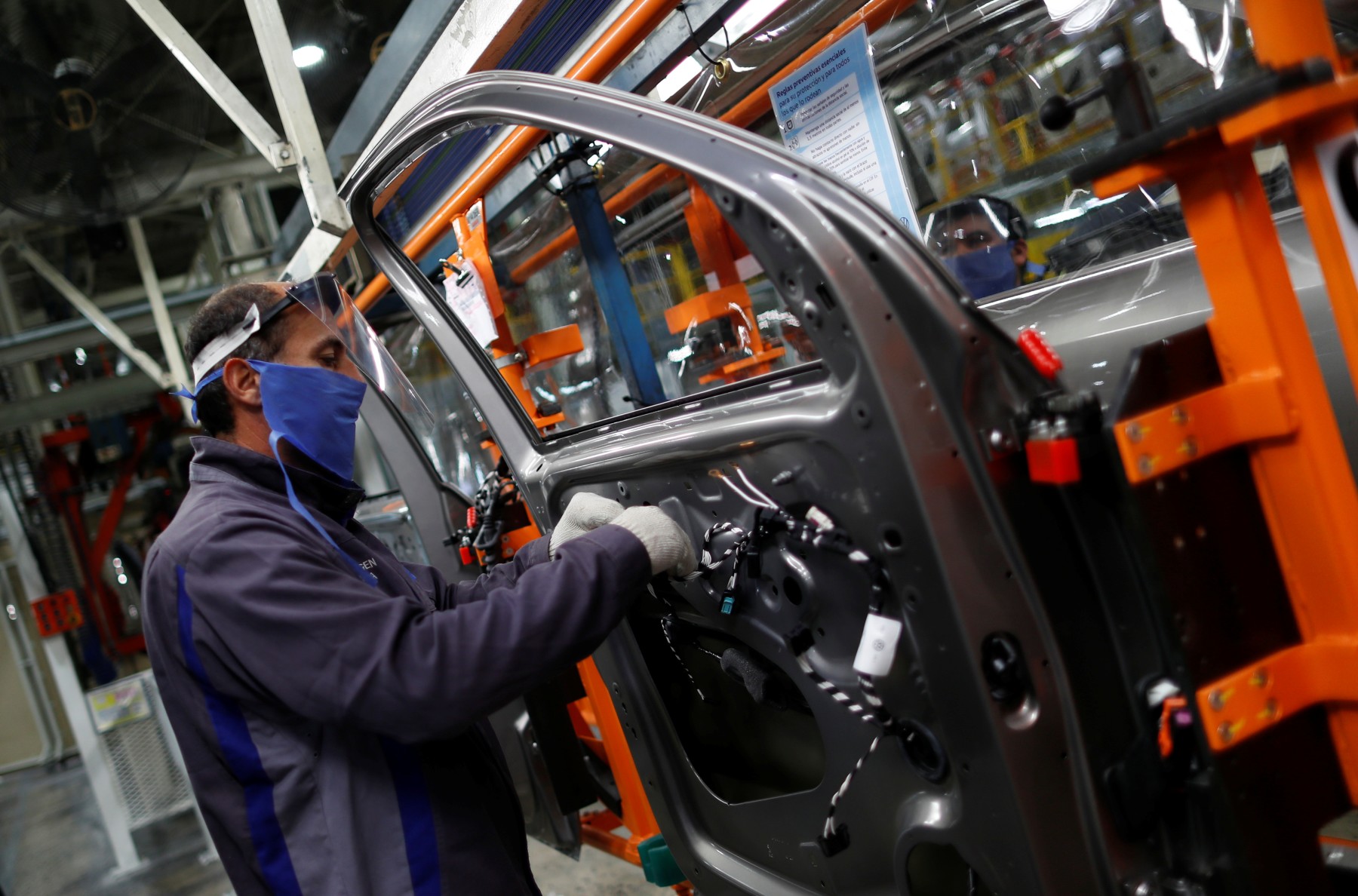 MEXICO – The Volkswagen union announced that it will restart operations at its Puebla and Guanajuato plants as of June 15th with a 30% personnel capacity, while employees will only receive 65% of their salary during the first fortnight of work.
The German auto maker, which in mid-May said in a statement it would resume operations on June 1st, had to postpone its plans after the governor of Puebla, Miguel Barbosa, published a decree to stop the start of the automotive and construction sectors in the entity, arguing that the sanitary conditions did not exist to do so.
"After more than two months of inactivity we are ready to resume our operations," said Steffen Reiche, president of the Executive Council of Volkswagen de México, in a press release
Through a statement, the workers' base was informed that the decision of this payment percentage was agreed with the company to avoid layoffs and includes seven days a week.
Likewise, Volkswagen called on workers to be cautious about the sanitary measures implemented by the General Health Council in order to ensure their return to productive activity.
The transnational company has reported that it contemplates 100 hygiene and prevention measures to create a safe work environment for its personnel.
Puebla is the seventh entity with the most accumulated cases of coronavirus nationwide. As of May 31st, the entity registered 3,046 cases and 350 deaths, according to data from the Ministry of Health.
Volkswagen will be one of the last vehicle manufacturers to restart operations in Mexico, while the rest of the assembly plants have already completed their self-evaluations and several of them started operations as of May 21st.
Source: Expansión