Volkswagen releases sketches of the all-new 2019 Jetta ahead of its debut in Detroit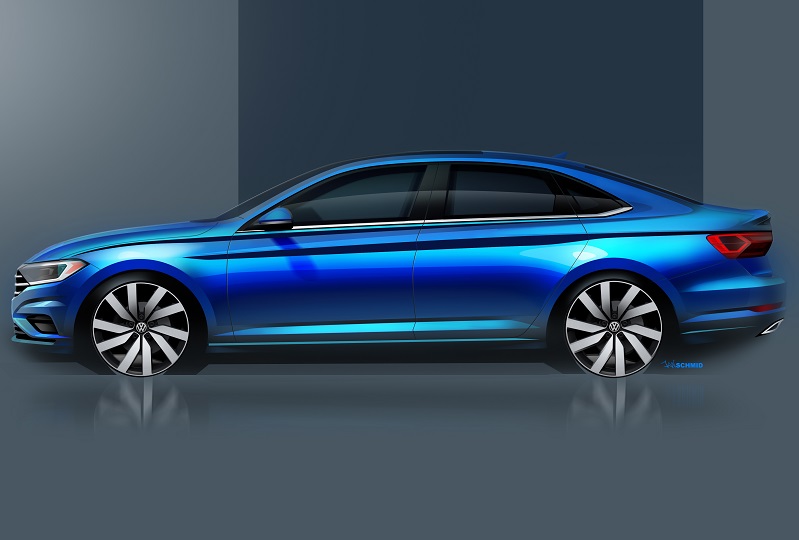 Ahead of its official debut at the 2018 Detroit Auto Show in January, Volkswagen released sketches of the all-new 2019 Jetta which give an idea of what the next generation of the popular sedan will look like.
So far, it is known that the vehicle will finally debut the popular MQB architecture shared with Golf, Tiguan and even the Arteon, which means a major improvement in terms of handling and comfortability.
It will have a turbo 1.4-liter engine with 150 horsepower and 184 lb-ft. paired to either an eight-speed automatic or a six-speed manual transmission.
The unit will get post-collision braking standard, with optional blind spot monitoring, rear parking assist and adaptive cruise control. Also standard, it'll feature LED front and rear exterior lighting.
Its production started in recent days at the Volkswagen assembly plant in Puebla, Mexico.
MexicoNow
Related News
– Volkswagen begins production of the next-gen Jetta in Puebla
– Volkswagen production volume in Puebla hikes 15% through November
– Volkswagen to double engine production capacity in Guanajuato by 2020