Volkswagen to stop production of Jetta and Taos models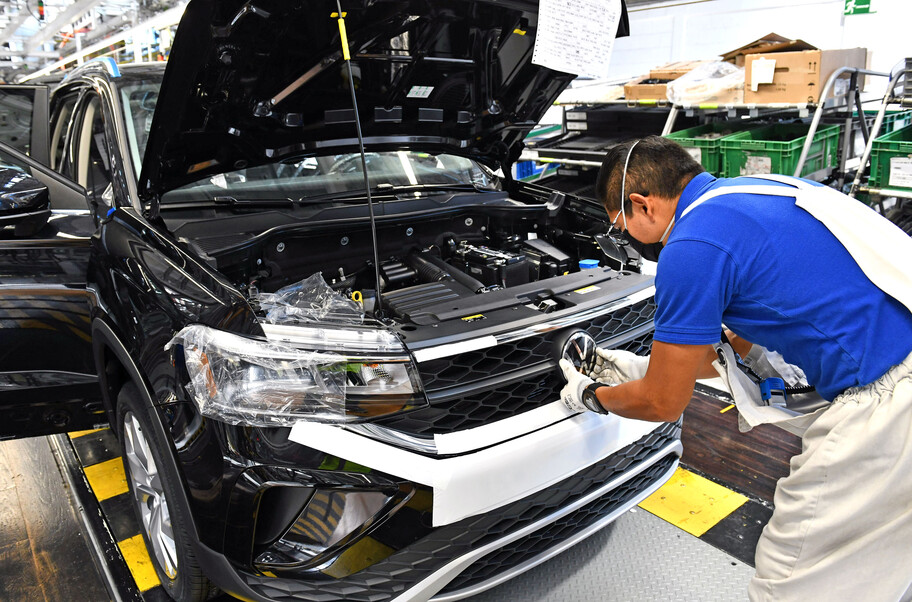 PUEBLA – Volkswagen's Puebla plant will temporarily stop production lines for the Jetta and Taos models due to the lack of semiconductors, informed the company.
From December 5 through December 23, employees of the Jetta lines will not work in any of the shifts, but will be paid between 71.42 and 77.1% of their salary for those who do not have vacation time.
While for the Taos model and its lines, the second shift will not work for three weeks, from December 5 to 9, 71.42 percent will be paid; from December 13 to 16, 77.14 percent will be paid; and from December 19 to 23, 71.42 percent.
Approximately 2,500 units will not be produced during this time, which will affect Volkswagen since these two models are among the most demanded in the market.
Volkswagen's production stoppages, during 2022, have already had an impact on its domestic sales, for example, in November they plummeted by 57% compared to the same month of 2021, reporting 3,645 units against the 8,390 produced in November of the previous year.
Meanwhile, the accumulated production of the Jetta model registered a 21.73% decrease during the first ten months of this year 2022, compared to the same period of 2021.