Volkswagen unveils the sporty 2019 Jetta GLI at the Chicago Auto Show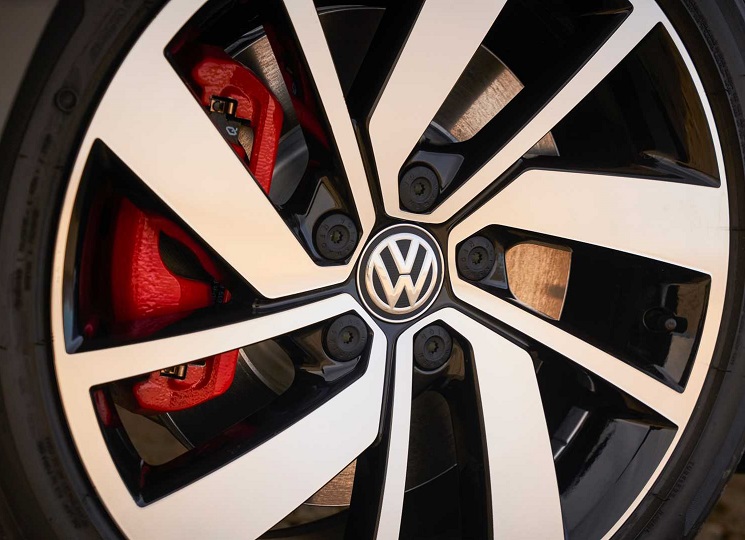 Today, Volkswagen of America unveiled the long-awaited 2019 Jetta GLI at the Chicago Auto Show. Built on the success of the all-new Jetta, the new GLI ups the performance ante with more power, sharper handling, and features shared with GTI and Golf R.
"Volkswagen has long been synonymous with small, sporty cars," said Scott Keogh, CEO, Volkswagen Group of America. "The redesigned 2019 Jetta proved once more that its combination of design, technology and value continues to resonate with buyers. The 2019 GLI takes the Jetta foundation and adds performance features from the Golf GTI to give buyers a true sport sedan."
While the 2019 GLI features the MQB architecture, coupe-like profile and oversized grille of the redesigned Jetta, it adds sporty styling cues that hint at its beefed-up powertrain.
Featuring a sport suspension, the GLI sits 0.6 inches lower than a regular Jetta, giving it a more planted look. Standard LED projector headlights with LED DRLs flank a black honeycomb grille with red accent line that harkens to the GTI.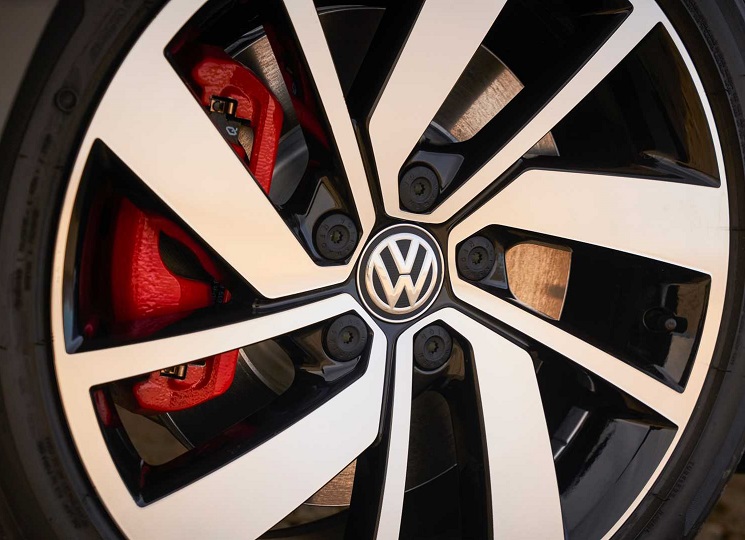 Golf R brakes, with red-painted calipers, stand out in the sleek 18-inch aluminum-alloy wheels that are exclusive to GLI. In the rear, standard LED taillights are joined by a spoiler and unique rear bumper with finned diffusor and dual chrome exhaust tips to give it a truly unique rear view. 
A 35th Anniversary model features unique black wheels with a red stripe, a black roof, black mirror caps, black tail spoiler, and 35th anniversary badging inside and out.
The 2019 GLI is powered by Volkswagen's 2.0-liter turbocharged and direct-injection EA888 TSI engine, built in Silao, Guanajuato, making 228 horsepower (achieved with premium fuel) and 258 pound-feet of torque, 18 more horsepower and 41 lb-ft more than the previous GLI. 

This engine, shared with GTI, features variable valve timing on the intake and exhaust sides, as well as variable exhaust valve lift.
The power is taken to the front wheels via a standard six-speed manual transmission, with an available seven- speed DSG dual-clutch automatic transmission. 
Automatic transmission models come standard with a Start/Stop system designed to improve fuel efficiency. This technology stops the engine during idle when the brake pedal is held (such as when waiting at a stop light). When the brake pedal is released, the engine restarts.
The Jetta GLI features an all-around independent sport suspension, with a strut-type setup at the front and a multi-link arrangement at the rear.
The brakes are shared with the Golf GTI and Golf R, using 13.4-inch diameter vented front discs. Like the GTI, the GLI is fitted as standard with Volkswagen's VAQ electronically controlled, torque sensing limited-slip differential that helps to eliminate understeer, as well as variable ratio electric steering. The 35th Anniversary model is also fitted with the DCC adaptive damping system.

Driving Mode Selection comes standard, and allows drivers to customize their vehicle's dynamic behavior. This system includes four modes to choose from: "Normal," "Sport," "Eco," and "Custom." Normal mode gives a balanced drive experience, while Sport is tuned for a more dynamic throttle and shift response, tighter steering, and a more spirited exhaust note. Eco mode optimizes shift points, throttle response and climate control settings for improved fuel economy. 
Custom allows a driver to tailor the steering, throttle, front differential, engine note, and climate control settings. The 35th Anniversary model with DCC allows the driver to adjust damping settings and also adds a fifth "Comfort" mode.

The 2019 Volkswagen Jetta GLI will be available in two regular trim levels and a 35th Anniversary Edition. It is expected to begin arriving at U.S. Volkswagen dealers in the Spring of 2019.
As with other variants, production of the Jetta GLI for the North American market will take place at the Volkswagen assembly plant in Puebla.
MexicoNow
Related
– Two Mexico-made Volkswagen cars receive top honors for value, practicality and performance
– Volkswagen adds two special colors to the 2019 Beetle's Final Edition