Whirlpool to invest US$113 million in Coahuila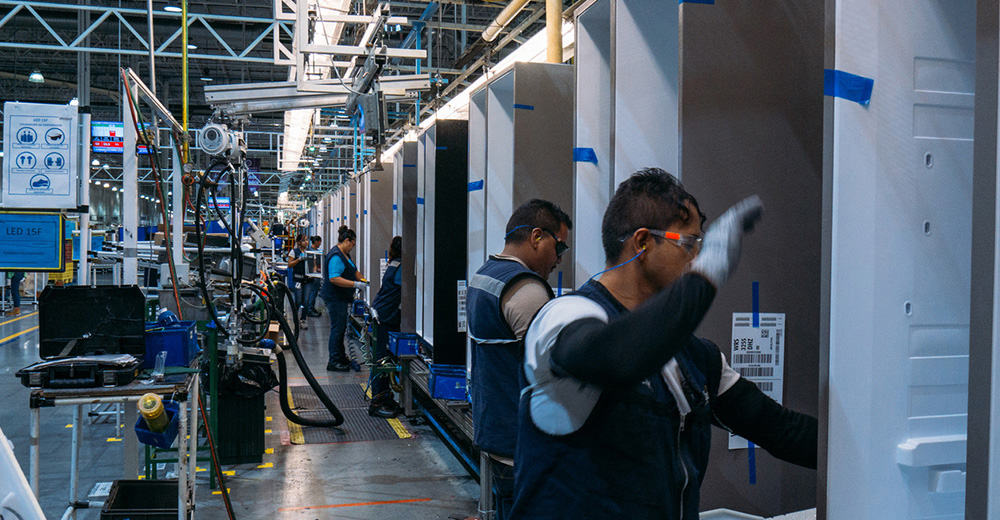 RAMOS ARIZPE – Whirlpool will invest around US$113 million over the next three years to implement a new production line for high-end refrigerators at its plant in Ramos Arizpe, Coahuila, informed Eduardo Elizondo, vice president of the company's operations in Mexico.
The funds will be used to expand the industrial plant and add the machinery and equipment necessary to manufacture a new line of French door refrigerators.
The manufacturer expects to generate 1,000 jobs with this new investment, which will be added to the 3,000 jobs already registered by the U.S. firm in Ramos Arizpe.
The plant in Coahuila is the only one on the continent where Whirlpool manufactures the SXS model and the plan is that by 2024, it will be the only one in the world where it produces French doors.
In the first case, 98% of production is for export and it is expected that in the new line the share will be between 90% and 95%. The main markets are the United States and Canada.
Source: Expansion