With a US$58 million investment the Amistad Chuy María Industrial Park was inaugurated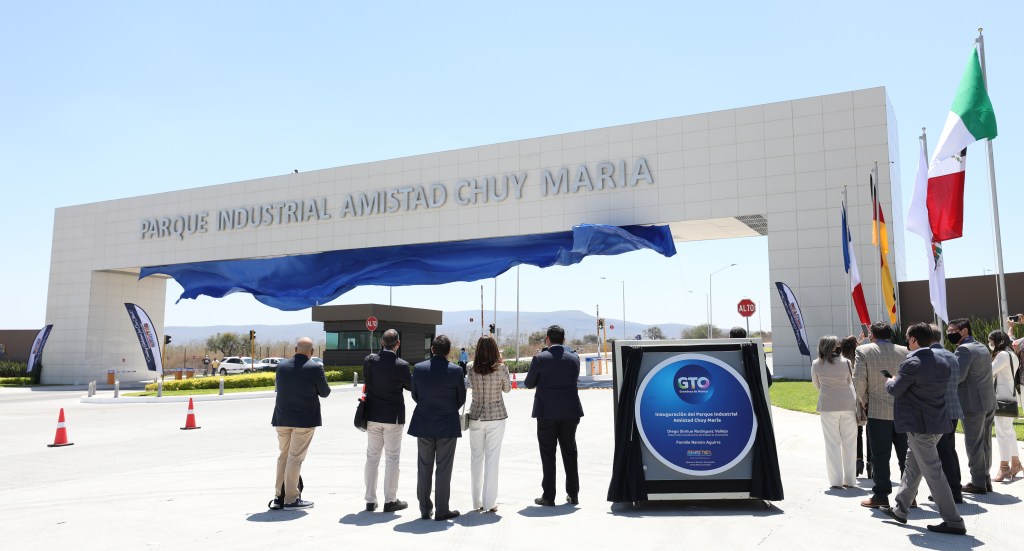 APASEO EL GRANDE – The Amistad 'Chuy María' Industrial Park, owned by Grupo Amistad, was officially inaugurated with an investment of US$58 million in a 235-hectare property in the municipality of Apaseo el Grande.
Grupo Amistad is one of the 5 most important industrial developers in Mexico, with 16 parks throughout the country; it has built more than 2 million square meters of industrial buildings and developed more than 3,000 industrial hectares.
The inauguration event had the participation of the governor of Guanajuato, Diego Sinhue Rodríguez Vallejo; the Secretary for Sustainable Economic Development, Mauricio Usabiaga Díaz Barriga; the mayor of Apaseo el Grande, Moisés Guerrero Lara; and the president of New Businesses of Amistad Desarrolladores Industriales Premier, Edgar Ramón Aguirre.
The governor took the opportunity to point out that, with 62 projects, in areas, cities and industrial parks that represent more than 7 thousand hectares, Guanajuato consolidates its business ecosystem and its infrastructure as a regional leader in attracting investment. Of these 62 projects, 43 are industrial parks, with a total area of ​​5,800 hectares distributed in 17 municipalities.
The leader recognized the trust of the directors of Grupo Amistad, who have undertaken investment projects in Guanajuato that generate employment and well-being for families.
"Today we are inaugurating the third industrial park of Grupo Amistad in Guanajuato; the Amistad Chuy María Industrial Park is the largest of this group in our state, with an initial extension of 235 hectares but which will reach 450 hectares; an investment of US$58 million in 4 stages, and the generation of 890 initial jobs but that will reach 8,600 in the future," said Rodriguez Vallejo.
Source: Cluster Industrial