Witzenmann expands in Guanajuato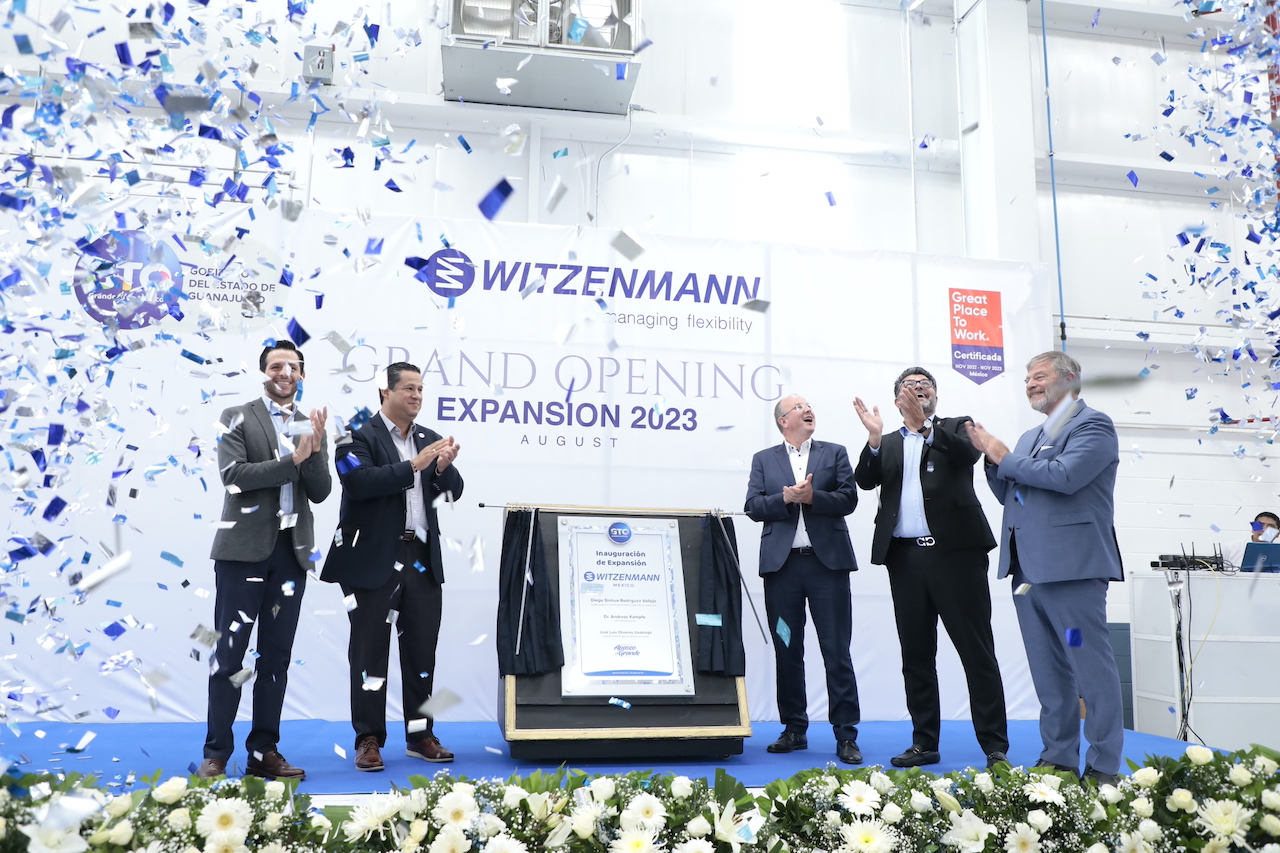 GUANAJUATO - The German company Witzenmann held the inauguration of the expansion of its plant in Apaseo el Grande, Guanajuato, where they have been installed since 2015.
"It is an honor to share with all of you the inauguration of this expansion of a world-class company and in Guanajuato we are proud to have them here in our territory,"said the governor, Diego Sinhue Rodríguez Vallejo.
With an investment of US$14 million, this expansion includes the construction of a new warehouse, service areas and offices, which will allow the company to manufacture high-tech products of a new generation, increasing its production capacity by one hundred percent.
The new 3,500-square-meter building will generate 352 new jobs over the next five years, which will be added to the more than 1,200 additional indirect jobs expected to be generated.
Witzenmann has been operating in Guanajuato since 2015 and with this expansion has invested more than US$40 million in Guanajuato in 8 years.
This expansion also includes the installation of 1,000 solar cells to reduce the environmental footprint through the use of clean and renewable energies.
Witzenmann de México currently manufactures flexible couplings for the automotive industry. Its customers include Audi, Mercedes Benz, General Motors, Tenneco, Volkswagen and Rivian (manufacturer of electric cars in the United States).