World Bank cuts its expectation for Mexico's GDP to 0.9%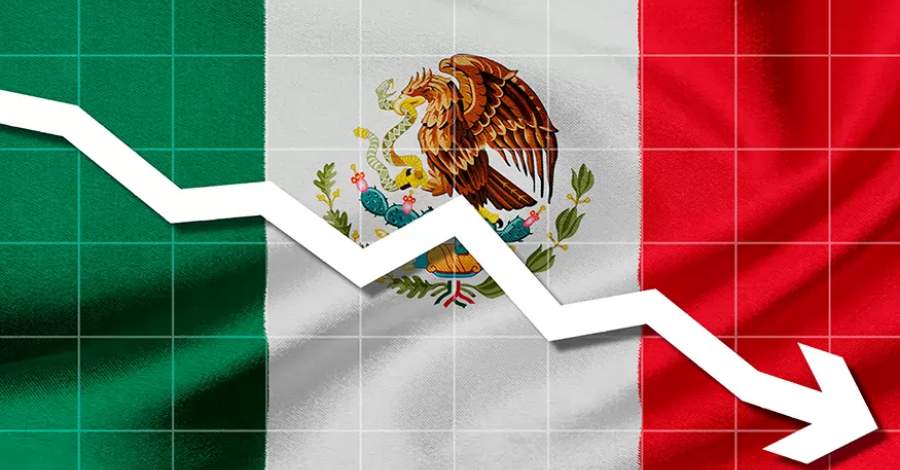 MEXICO – In an international context of slow growth, such as that anticipated by the World Bank for this year, Mexico's Gross Domestic Product (GDP) will register an increase of 0.9 percent.
This expectation incorporates a cut from the 1.5% forecast by the same international organization last October and is far from the 3% assumed by the Mexican Government in its Federal Budget.
In releasing its Economic Outlook for this year, World Bank economists noted that this decrease in Mexico's growth will be a direct reflection of the slow performance of the United States, which casts a shadow over the Mexican horizon due to a lower flow of remittances and less dynamic exports.
In fact, they estimate that the world's leading economy and Mexico's main trading partner "will experience a period of pronounced weakness" that will lead its GDP to average 0.5% throughout the year.
This weakening will respond to the most aggressive monetary policy cycle in recent history.
In addition to the external environment, WB experts warn that the moderation of Mexican economic activity will show the impact of restrictive monetary conditions, persistently high inflation and the decline in exports due to slow growth in the United States.
Mexican performance will be much less dynamic than that observed in 2022, when growth of 2.6% was achieved, according to the organization's projections.
It is worth mentioning that this data will be officially released by the National Institute of Statistics and Geography (INEGI), which is in charge of measuring economic indicators, on February 24.