Xinquan Mexico Automotive Trim invests US$40 million in Aguascalientes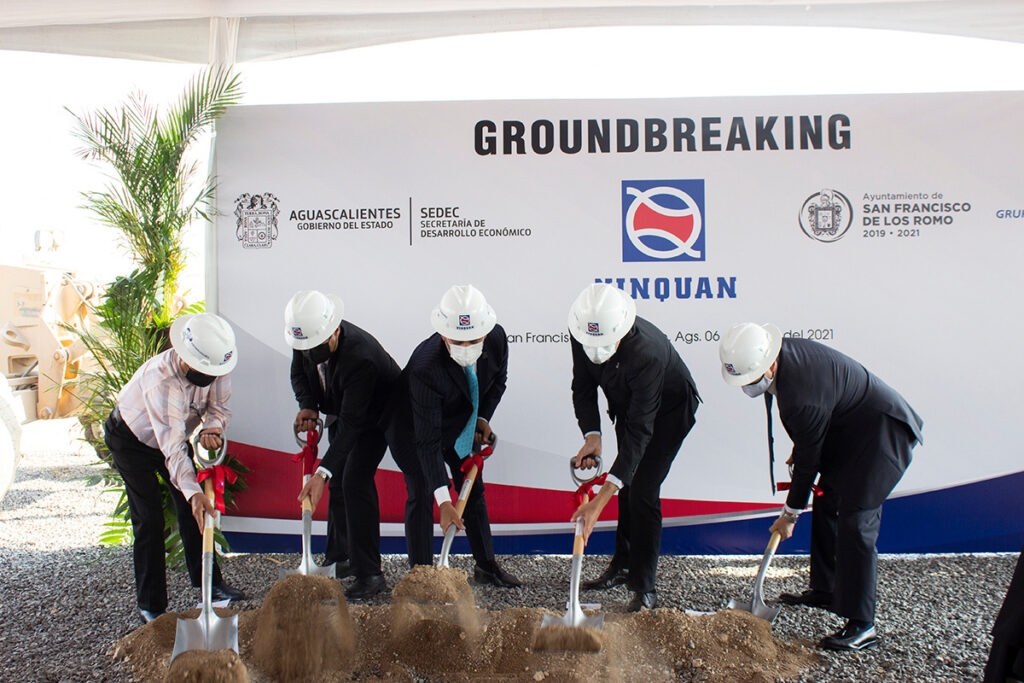 AGUASCALIENTES – Xinquan México Automotive Trim laid the first stone of its new plant in Aguascalientes, which represents a direct investment of US$40 million and the creation of 150 direct jobs.
The Chinese company specializes in the manufacture of high-end automotive components and is one of the main suppliers for this sector worldwide.
Xinquan Mexico's factory will be located in the San Francisco IV Industrial Park, in the municipality of San Francisco de los Romo. The complex will be located on a total area of 27,576 square meters, where corporate offices, manufacturing facilities, warehouses, maintenance workshops, cafeteria services and shipping areas will be installed. In its first stage, 12,500 square meters will be built, including 2,500 square meters of office space.
The factory will be responsible for the development of high-tech processes for the manufacture of premium quality automotive interior parts. The installed capacity in this first phase of the complex will reach 600,000 units per year, including the design and manufacture of injection molding, assembly of plastic parts and leather wrapping for the U.S. market.
The company said that Aguascalientes is a perfect destination to expand its operations thanks to its strategic location, the availability of skilled labor, the region's suppliers and the security conditions that exist in the state, which are a key factor to continue encouraging new investments.
On the other hand, the minister of Economic Development, Manuel Alejandro González Martínez, said that Aguascalientes is a benchmark in the automotive industry thanks to the ecosystem that has developed around this sector, which includes leading global assemblers, international, national and local companies in the supply chain.
Source: Lider Empresarial