Yanfeng Seating inaugurates second plant in Nuevo Leon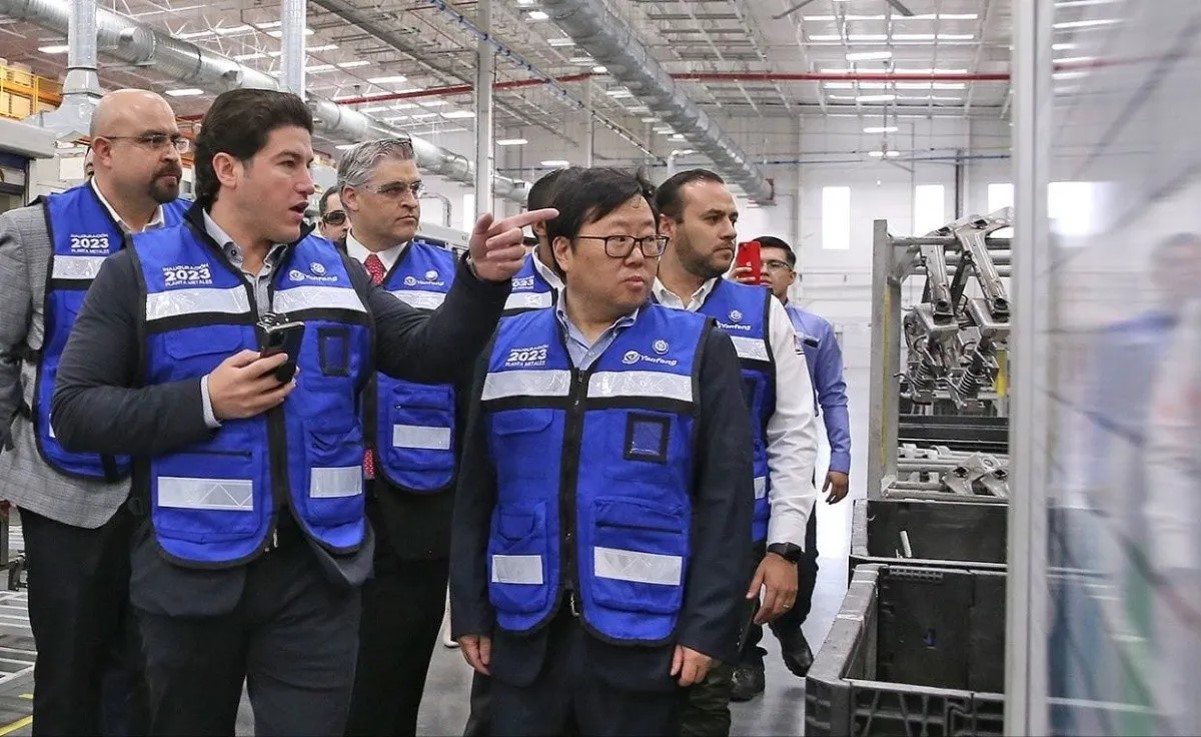 NUEVO LEON – The Chinese company Yanfeng Seating inaugurated its second plant in Cienaga de Flores, Nuevo Leon. US$23 million were invested in this project, which will generate 800 new jobs.
The complex is expected to produce up to 800,000 sets of automotive seats for global customers. In Mexico, the company also has a presence in Coahuila, Queretaro and San Luis Potosi. Globally, Yangfeng Seating has 55,000 employees and operations in 20 countries, including Germany, China, Slovakia, the United States, India and Japan.
The inauguration event was attended by Samuel Alejandro García Sepúlveda, Governor of Nuevo Leon; Iván Rivas, minister of Economy of Nuevo Leon and Yanfeng Seating executives.
"Yangfeng Seating is here in Nuevo Leon inaugurating a first world plant, which are also Tesla suppliers", said Samuel Garcia, governor of Nuevo Leon.
On the other hand, he said that during his trip to Davos, Switzerland, where he participated in the World Economic Forum, it was very satisfying to hear about Nuevo Leon's potential to attract foreign investment.
García Sepúlveda also detailed that within the 2023 budget, the Expenditure Law allows the State Government to give administrative and fiscal facilities in electromobility.
"We announced a 50 percent discount on all expenses, taxes and duties for hybrid or electric cars in Nuevo Leon," he detailed.
The minister of Economy, Iván Rivas, highlighted the importance of these investments in Nuevo Leon.
"We are proud that companies like Yangfeng Seating find in Nuevo Leon the conditions to continue expanding their operations," the Governor said.